NHL, clubs sue insurers for refusing to cover over $1 billion COVID-19-related losses | Insurance Business America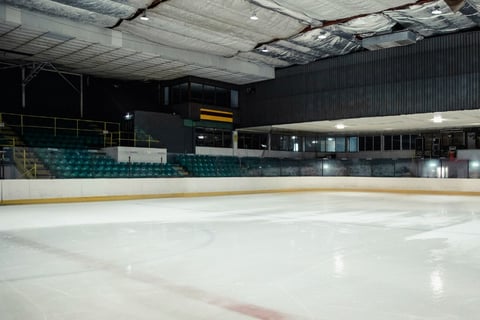 The National Hockey League (NHL), and 20 of its clubs, have filed a lawsuit against their insurance carriers for allegedly breaching contracts by refusing to cover more than $1 billion in COVID-19-related losses incurred over the past two seasons.
The league and about two-thirds of its 32 teams – including the parent companies of the Anaheim Ducks, Boston Bruins, Buffalo Sabres, Dallas Stars, Minnesota Wild, Montreal Canadiens, Nashville Predators, New Jersey Devils, Ottawa Senators, Toronto Maple Leafs, Vancouver Canucks, and Winnipeg Jets – filed the charges in the Superior Court of California in Santa Clara in June 2021.
Insurers Factory Mutual Insurance Company, Starr Surplus Lines Insurance Company, Lexington Insurance Company, and Federal Insurance Company have been named as defendants.
Read more: Fifteen baseball teams sue their carriers
In the claim obtained by TSN, the NHL and its clubs said that the losses stemmed from the cancellation of 189 regular-season games in 2019-20 and the barring of fans from that season's playoffs, which were staged in a "bubble."
The plaintiffs also claimed that they have incurred losses from the shortened regular season, which decreased each team's schedule to 56 games, and limited fan attendance in 2020-21. Each club's full 'regular season' schedule runs 82 games.
"Fan attendance is a life-blood of the plaintiffs' revenues," according to the lawsuit. "A significant source of the plaintiffs' revenue comes from arena-related activities, such as ticket sales, concessions, parking, and in-arena merchandise sales… The extra expense the NHL incurred to host the 2020 playoffs and Stanley Cup Final was enormous."
The league and the hockey clubs also claimed to have spent millions to ensure their arenas were COVID-19-safe for spectators – including the installation of HVAC systems, physical barriers, and touchless entry and payment systems.
In a November 2021 court motion also obtained by TSN, Factory Mutual requested a dismissal of the league's claims citing a lack of "physical loss or damage to the plaintiffs' property, which is a threshold requirement of the coverages plaintiffs seek."
The NHL and its teams contested the motion last December, arguing that their policies "cover revenue lost when a government order issued because of physical damage within five miles of the hockey plaintiffs' property restricts access to those insured arenas, regardless of whether the hockey plaintiffs' property itself is damaged."
Neither the NHL nor its teams provided specific details of their financial losses, according to TSN.
The lawsuit is the latest in a string of COVID-19-related legal battles between sports organizations and insurance providers. Last year, the Major League Baseball (MLB) and all its 30 teams sued three of their insurers over denied claims.
Read more: MLB throws pandemic lawsuit curveball at insurers
Also in 2020, National Collegiate Athletic Association (NCAA) reportedly managed to collect $270 million in insurance payouts after the cancellation of its signature tournament, March Madness.