No cover? No reopening | Insurance Business America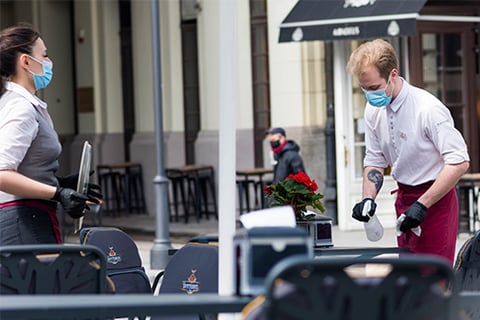 Colorado businesses are concerned that even if the state decides to reopen, they will not have any liability insurance coverage for pandemics such as the current COVID-19 outbreak.
As the pandemic lockdown continues, many businesses across America are realizing that their insurers are unwilling to cover their business interruption claims. The industry has maintained that it cannot pay for all coronavirus-related claims, since it could lead to financial ruin.
Read more: "Pandemics are fundamentally uninsurable events"
But business interruption is not the only insurance line that business owners and their insurers will be locking horns over. Liability insurance financially protects businesses from lawsuits; but just like with business interruption insurance, some insurers are hesitant to provide liability coverage amid such an unprecedented economic event like the COVID-19 pandemic.
Local businesses in Colorado such as the Royal Gorge Route Railroad are discovering this the hard way. Without proper liability insurance, they will be unable to properly reopen.
The heritage railroad company was looking to purchase a $10 million liability insurance policy after its last insurer exited the market. But while shopping around for options, Royal Gorge Route Railroad discovered that a potential insurer had just added an exclusion to its policies related to claims involving COVID-19. At least one other potential insurer the railroad company considered was also in the process of writing a similar exclusion.
Without proper liability coverage for coronavirus-related lawsuits, Royal Gorge Route Railroad is exposed to coronavirus-related lawsuits from future passengers. According to railroad owner Mark Greksa, even with all the safety measures the company has planned – such as limits to the number of passengers – lacking coverage for such an exposure is a risk he cannot afford to take.
"I don't want to deal with frivolous lawsuits that take time and money," Greksa told Denver Post. "When you have an insurance company that won't cover you, you are flapping out in the breeze and that will put any business out of business."
Another Colorado business owner, restaurateur Paul Reilly, was fortunate enough to renew his liability coverage in February. But if the pandemic was not part of his coverage, he said it "would seriously change our business plans."
State legislators could step in to protect businesses from such lawsuits, but not everyone is on board with the idea yet.
Rocky Mountain Insurance Association executive director Carole Walker said that at least 26 states have already provided liability protection to healthcare entities and first responders, but Colorado is not one of them.
"As our businesses are reopening, we need to make them feel secure to do business, especially if they are taking all the right precautions," Walker said.