Restaurants vs insurers | Insurance Business America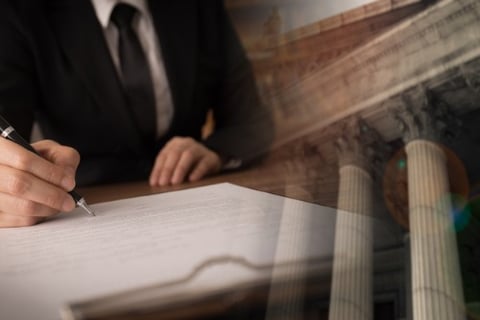 Even more restaurants have filed lawsuits against their insurers over denied business interruption claims related to the COVID-19 pandemic.
Although restaurant owners are claiming that they need the business interruption coverage to offset the financial damage caused by the COVID-19 pandemic, insurance carriers maintain that despite holding $800 billion in surplus the industry could lose all of that in months if they started paying out each of those claims.
Read more: Insurance broker hit with lawsuit over coronavirus exclusion clause
Washington Post reported that within this month, over 10 restaurants, bars, and bakeries in Washington – including the critically-acclaimed Gravitas and Pineapple and Pearls – have sued Erie Insurance Exchange, for denying pandemic-related business interruption claims.
"I want to be there for my customers," Tiffany MacIsaac, owner of Buttercream Bakeshop and one of the plaintiffs in the lawsuit, told Washington Post. "But if I could avoid doing that and just be home and know that I was safe, I mean it's kind of a no-brainer because all of the rent and everything would be covered by the interruption insurance."
One of the attorneys representing the Washington restaurants, Michael C. Davis, explained that all-risk policies are meant to cover every single risk these restaurants could experience.
"It doesn't matter whether the risk is listed. It doesn't matter if it's a risk no-one ever heard of. It doesn't matter if it's Martians coming down from Mars. Unless it's specifically excluded, you've got to cover it. That's the way all-risk policies work, and that's how they were marketed to restaurants," said Davis, an attorney with law firm Venable.
Davis and David Feinberg, another attorney with Venable, explained that the restaurants' policies have broader business-interruption coverage than many. They specifically noted that the policies do not feature a virus exclusion – something that was widely adopted by carriers after the 2003 SARS outbreak. In addition, the plaintiffs' policies also provide income protection and other payouts for business interruptions resulting from "direct and accidental loss of or damage to covered property."
"So you could have loss or damage," Davis pointed out. "If you drop your iPhone and smash it on the floor and it's cracked in half, yeah, it's damaged. But if you leave it in an Uber, it's lost. And that's what's happened to our restaurants: We've lost the ability to use them, because it's illegal under the government orders."
Read more: "Pandemics are fundamentally uninsurable events"
Since the lockdowns across America began, the number of restaurants filing business interruption claims has only increased. The insurance industry has responded by advocating for the federal government to step in and help businesses recover.