PCF gifts employees $8.2 million | Insurance Business America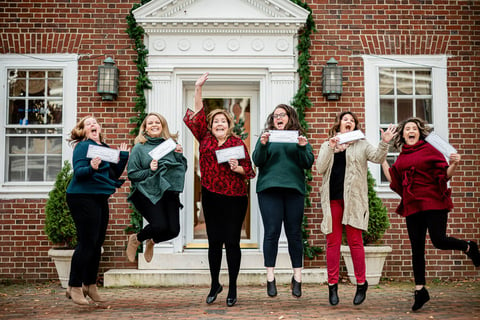 National brokerage PCF Insurance Services has announced that its management team has gifted $8.2 million to be distributed equally among its nearly 1,800 employees.
The announcement follows the brokerage's management and partner-led buyout from financial sponsor HGGC, which valued PCF at more than $2.2 billion.
"This is an exciting time for our organization," said Peter Foy, founder and CEO of PCF. "Our success stems from the commitment and dedication of our employees. We're all in this together, and we're excited to make good on our longstanding promise that we will all share in our collective prosperity. We work together and we win together. Simply put, we are reinvesting in our people. It's worth it for us to spend every dime we can on those who directly contribute to our collective success."
Since HGGC's investment in 2020, PCF has completed more than 100 partner transactions and is on pace to finish the year as one of the sector's top acquirers. PCF anticipates finishing 2021 with nearly $400 million in revenue. The company's network of partner agencies includes more than 100 members in more than 150 locations across the US.
Read next: PCF Insurance Services nabs Los Angeles-based Grosslight Insurance
"I cannot express how much I love working at PCF," said Veronica Ho Ching, executive assistant. "Management's generosity just confirms what I already know – that this company is where I want to be for a long time. Hearing people crying at their desks because they received this amazing gift makes me very proud to say that I am an employee here."
"I am thrilled, not because I received money, but because I am truly appreciated at work," said Stephanie Perkins, senior payroll associate. "Receiving recognition for working hard is what employees strive for, and now I am thinking about what I can treat my grandkids to for Christmas as a result of this generous gift."