Pharmacist faces 60 counts of insurance fraud | Insurance Business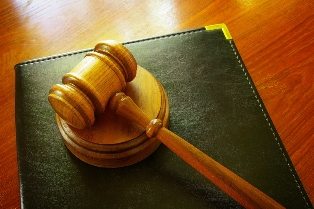 A former Walmart pharmacist has been charged with 145 felony counts – including 60 counts of insurance fraud – and 120 misdemeanor counts for allegedly writing up phony prescriptions for his own use.
Richard Wisz, 65, of Ligonier, Pa., had been employed as a pharmacist at several Walmart locations in the area, according to a report by the Indiana Gazette, a newspaper serving Indiana, Pa. Wisz resigned from his job in December after Walmart began an internal investigation into his activities.
According to authorities, Wisz admitted writing fraudulent prescriptions for his own use, but denied that he had a substance abuse problem. He has been charged with 60 counts of felony insurance fraud, 24 felony counts of violating prescription rules, 61 felony counts of forgery, 60 misdemeanor counts of theft by deception and 60 misdemeanor counts of acts prohibited by the Controlled Substances, Drugs, Device and Cosmetic Act, the Gazette reported.
Authorities said that Wisz used the information of at least two doctors to write phony prescriptions for his own use. Between March of 2014 and December of 2017, he allegedly wrote prescriptions for himself – and in the names of his wife and son – for Schedule 4 drugs zolpidem, alprazolam and lorazepam, the Gazette reported. Zolpidem is a sedative used to treat insomnia. Alprazolam and Lorazepam are anti-anxiety drugs.
"This is an example of an individual using their power or their position … to benefit himself," Indiana County District Attorney Patrick Dougherty said at a news conference on the case.