Picking apart the challenges of IFRS 17 | Insurance Business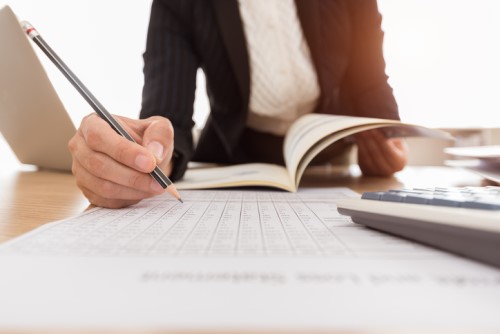 Ready or not – IFRS 17 is coming! Insurance companies worldwide are springing into action and starting to implement organizational changes in order to comply with the new insurance accounting requirements due to be enforced in January 2021.
Financial and accounting transformations do not come easily. Many companies will have to adapt legacy systems and transform workflows. That's where a company like FIS Global can help. The international provider of financial services technology and outsourcing services is aiding clients worldwide with IFRS 17 implementation and guiding them through the many challenges that are cropping up.
"IFRS 17 is an accountancy standard which relies on actuarial calculations, so the challenge for insurers early in the implementation process lies in aligning financial and actuarial teams who haven't necessarily worked closely together in the past," said Martin Sarjeant, Global IFRS 17 & Risk Solutions Leader at FIS Global. "This is going to need lots of cooperation and is going to require accountants to have some understanding of the actuarial world, and vice versa.
"Insurance companies should also take note of the subtle nuances within IFRS 17. Even though it's a unified standard, it will impact companies differently depending on the types of business sold and the nature of the company. At FIS Global, we're working in collaboration with Deloitte and the rest of the Big Four, and are bringing financial and actuarial vendors together, to help companies worldwide with the implementation process."
Key issues often highlighted by insurers are the big data challenges and processing requirements laid bare by IFRS 17's new standards. In order to produce accepted IFRS 17 numbers, some large insurers may have to align hundreds or thousands of processes under one workflow software.
FIS Global's Control Center for workflow and process automation lies at the heart of its IFRS 17 offering. It enables companies to gain greater control, operational efficiency and auditability. The technology provider is also committed to helping insurers meet the granular, data intensive reporting standards of IFRS 17 by offering "more flexibility around big data software solutions," Sarjeant explained.
"A lot of countries and insurance companies were almost lying in wait to see if IFRS 17 would be passed on May 15 last year. Some were hoping for more time and are now under a lot of pressure to get going with implementation," Sarjeant told Insurance Business. "From a North American perspective, we certainly see Canada as a country that's further ahead in the planning stage than some others, particularly in Europe.
"There has also been quite a lot of activity in the US [despite IFRS 17 not being enforced there] because a lot of US companies have business outside of the US. However, US companies that don't have to comply aren't looking too deeply into IFRS 17 at the moment. There's a lot going on internally with regards to targeted GAAP improvements, tax changes, and other regulatory changes that are occupying US-based insurers."
Related stories: