Progressive Insurance in massive hiring spree | Insurance Business America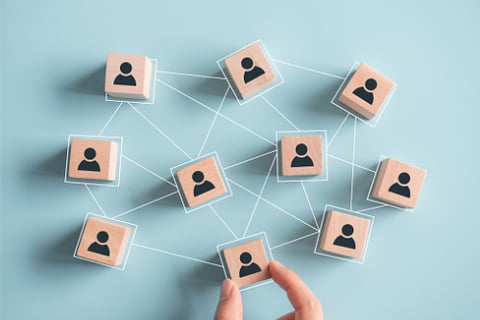 There's progressive hiring, and there's Progressive hiring. This is a notice of the latter.
Not one for doing things by halves, Progressive Insurance today announced plans to hire up to 6,400 new employees during the remainder of 2021 to support the national insurance organization's growth.
The company, which provides insurance for personal and commercial autos and trucks, motorcycles, boats, recreational vehicles, and homes, has thrived throughout the COVID-19 pandemic and connected economic turbulence. In 2020, Progressive reported total revenues topping $42 billion, while also gaining market share and increasing its customer base.
As a result, the firm revealed it will be adding more employees in claims, customer care, technology, analysis and legal positions across the US. Due to changes brought about by COVID-19, many of these open roles are hybrid or fully remote positions.
The largest areas of opportunity for career development lie in call center positions, where Progressive is looking to fill 3,000 remote openings across the country. Open roles include: customer service representatives, inbound sales representatives, Spanish bilingual call center representatives, claims customer service representatives, and sales specialists.
Progressive is also looking to hire 2,900 field and centralized claims professionals to help service its expanding customer base. Positions include: claims adjuster trainees, auto damage claims adjusters, bodily injury claims adjusters, property claims adjusters, catastrophe adjusters, medical claims representative trainees, and centralized claims adjusters.
Read next: Progressive Insurance sees stocks tumble
The insurer is also hiring in its technology team, with 300 jobs available for developers, data engineers, IT analysists, systems engineers and more. Furthermore, 60 jobs are available in data and analytics, for data scientists, data analysts, BI developers, pricing analysts, product analysts, marketing analysts and more.
Finally, Progressive's legal group plans to fill 150 jobs within its House Counsel team, which includes attorneys and legal support staff, and the insurer has additional openings in corporate business areas such as HR, marketing, and product management.
"Our people and our culture are at the forefront of everything we do, and we are excited to welcome thousands more to our team," said chief human resource officer, Lori Niederst. "As we continue to grow our business, our people continue to grow their careers at Progressive. We consistently fill over 80% of our jobs above the entry level by promoting from within. You may come to Progressive for the job, but we're confident you'll stay for the career."
Progressive's second-half 2021 hiring spree follows a very active year from April 2020 to the end of June 2021. In that time, Progressive hired and onboarded over 8,500 new employees across the country, across business areas – all virtually due to the pandemic – demonstrating the insurer's nimble approach to attracting and retaining talent.