Progressive Insurance sees stocks tumble | Insurance Business America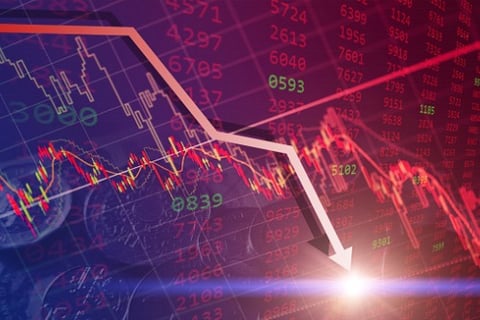 Progressive Insurance saw shares take a dive following the release of its April financials, which were dealt a blow by catastrophe losses and unfavorable reserve development.
Net income attributable to the company dropped to $316.2 million, or 54 cents per share, last month, a huge dip from $952.6 million, or $1.62 per share, in 2020. The combined ratio for April also suffered a massive year-on-year decline of 96%.
The insurer was among the worst performers in terms of publicly traded insurance stocks in the week ending May 21, with shares tumbling 7.43%.
In a research note obtained by S&P Global, Wells Fargo analyst Elyse Greenspan wrote that Progressive's April results showed the effects of declining frequency trends, which were expected to improve as driving trends normalize, with the pandemic's impact abating.
"We remain cautious on Progressive as we are still in a soft auto market and remain wary on the personal lines sector due to the absence of any pricing power and improvement in miles driven," she wrote.
Meanwhile, Paul Newsome, analyst at Piper Sandler, told S&P Global that the insurer's underwriting profits were likely to tumble following an anticipated rise in driving activity as the economy rebounds from COVID-19-fueled disruption.
He added that margins should also go down as the company dropped prices last year and inflation pushed up claim costs.
However, Progressive was not the only insurance giant that suffered a slump after posting a monthly update.
Allstate's stock dropped 1.31% last week after April figures showed estimated pre-tax losses of $544 million, or $430 million after taxes. More than half of those losses were due to a hail event that hit an already storm-battered Texas and Oklahoma.
Despite the drop, Cathy Seifert, analyst at CFRA Research, told S&P Global that the insurer's underwriting profitability was expected to exceed industry averages because of its efforts to deal with higher claim frequency and severity.