Progressive takes another step towards workforce diversity, appoints female board chair | Insurance Business America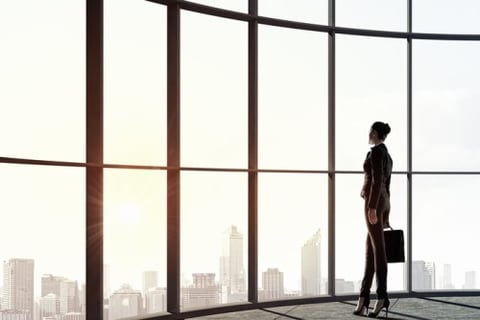 Insurer Progressive has taken 'progressive' action towards workforce equality and diversity, with the election of its first female board chair.
The company's board of directors has elected Lawton W. Fitt as chairperson – making Progressive the only publicly-traded Fortune 500 company so far with two women in its top leadership roles – CEO and chairperson. She joined Progressive's board in 2009, and has served as lead independent director for the past two years. Fitt is also a retired partner and managing director with Goldman Sachs.
Fitt replaces the previous chairman, Glenn Renwick, who has retired.
"I want to thank Glenn for his service to Progressive, as well as his friendship and mentorship, and wish him well in retirement," said Progressive CEO Tricia Griffith. "And I want to congratulate Lawton on being elected chairperson of the board of directors. She has been a powerful and thoughtful force on our board, and I know she'll be a great partner as we strive to make Progressive, consumers' number one choice and destination for auto and other insurance."
The board also saw other changes: board member Bradley T, Sheares, Ph.D. retired, and shareholders elected Pamela J. Craig and Kahina Van Dyke to join the board. Craig is a former chief financial officer at Accenture, and Van Dyke is the global director of financial services & payment partnerships at Facebook.
Fitt's election comes as Progressive released the results of its report that outlined its diversity and inclusion efforts.
The report found that for Progressive employees with similar performance, experience, and job responsibilities, women earn at least $1 for every $1 earned by men. The report also found that people of color earn at least $1 for every $1 earned by their white coworkers.
"Our focus on diversity and inclusion and pay equity aren't new at Progressive," commented chief human resource officer Lori Niederst. "Our company culture and our reputation for treating our people fairly are big drivers of our success. We recognize this and work very hard to maintain this competitive advantage. We published this report to tell our story to our customers, shareholders and Progressive people."
Related stories:
Progressive to hire thousands, will not ask salary history
Progressive targets new $300 billion market with Flo, and new tech