Prudential Plc announces huge rise in business profits | Insurance Business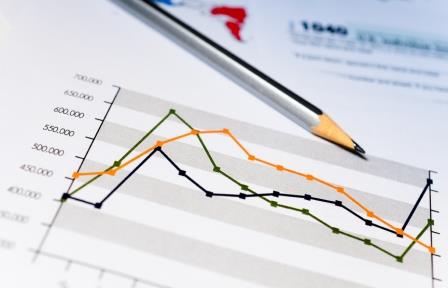 Positive about what lies ahead, Prudential Plc has released its performance update for the first nine months of the year while stressing its outlook for growth in the long term.
One of the world's leading financial services groups, Prudential reported a 17% rise in life insurance new business profit to £2.47 billion (around US$3.25 billion) for the period, thanks to more favourable economics and higher sales. In terms of asset management, it posted £12.8 billion of combined third-party retail and institutional net inflows from M&G Prudential and Eastspring – a turnaround from last year's net outflows of £8 billion.
Celebrate excellence in insurance. Join us at the Insurance Business Awards in Chicago.
In addition, Prudential's estimated Group shareholder Solvency II surplus at the end of the first nine months was £12.8 billion, which means a cover ratio of 201%. Citing leading market positions, as well as significant product and distribution capabilities, the firm said it is "well placed" for long-term growth and the continued delivery of value not only for its customers but also for shareholders.
"In Asia, we are meeting the health, protection, and savings needs of a rapidly growing middle class," said Prudential group chief executive Mike Wells. "In the US, we are addressing the savings and retirement income requirements of the baby-boom generation, and in the UK and Europe we are focused on the opportunity presented by the converging life assurance and savings markets."
In the UK, in particular, Prudential noted in its report: "M&G Prudential, formed by the combination of our UK businesses, will leverage its scale, financial strength, and complementary product and distribution capabilities to enhance the development of capital-light, digitally enabled, customer-focused solutions. The integration of these businesses is progressing according to plan."
Meanwhile in the promising Asian market, Prudential cited a combination of its diversified portfolio of market-leading businesses, fast-growing demand, and a rising population that is increasingly affluent. New business profit saw a 15% jump, with at least double-digit growth in seven countries.
Jackson, provider of retirement products and income strategies targeted at the 75 million baby boomers in the US, posted a 17% increase in new business profit.
"While the near-term outlook for industry sales of variable annuities remains uncertain pending clarification of regulatory reforms in the US retirement market, Jackson's market-leading variable annuity product proposition positions the business well for new longer-term growth opportunities in the sizeable fee-based adviser market," said Prudential.
With good news all around, the firm said its strategy "remains centred on the clear structural opportunities in each of its three key markets in Asia, the US, and the UK and Europe."
Related stories: