QBE: Partnering with Jupiter will enable stronger climate risk conversations | Insurance Business America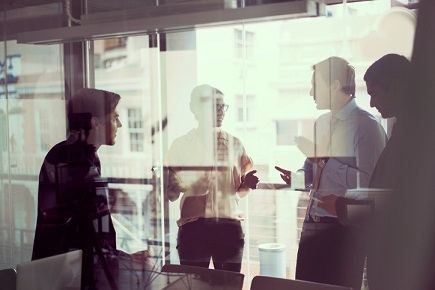 Risks related to severe weather and climate change compose some of the greatest challenges faced by the insurance industry today. North America - especially the US - gets more than its fair share of wild weather extremes thanks to its unique location in the mid-latitudes. The collision of cold, dry, Arctic air from the north with warm, moist, tropical air from the south equates to huge weather events, many of which result in catastrophic damages.
To help proactively address those challenges, QBE North America has partnered with Jupiter, an emerging leader in predicting and managing climate risk with its cloud-based platform called ClimateScore. The platform comprises data that analyzes and predicts climate risk from one hour to 50 years in the future. QBE hopes to use the platform to improve its underwriting and pricing, and to provide resiliency management expertise to its customers.
"As a leading international insurer, QBE is aware of the risks and opportunities presented by climate change. In fact, insurers are some of the leading proponents of taking action to tackle climate change because of the unique perspective we have on its impact on society, business, and the economy," said Ted Stuckey, managing director of QBE Ventures. "We know that continued global warming will lead to increasingly unpredictable and severe weather events, which could have significant social and economic consequences.
"We chose to partner with Jupiter because it has arguably one of the most impressive collections of public and private sector talent that we've ever seen in a start-up. [To name just a few] they have the likes of Alan Blumberg, a world-renowned oceanographer, Betsy Weatherhead, a Nobel Prize-winning climatologist, and Josh Hacker, former director at the National Center for Atmospheric Research. This team is uniquely positioned to do some incredible things with the problem they're trying to solve."
QBE has invested in Jupiter via its venture capital arm, QBE Ventures. This marks the fourth investment made by QBE Ventures since its launch in 2017 and highlights the global firm's commitment to tackling climate-related risks. The Jupiter announcement also ties in nicely with QBE's launch of its Risk Solutions Center, a North American platform linked directly to QBE's Global Risk Solutions team, which offers risk management tips, tools and advice around natural disasters like hurricane and wildfire preparedness. Adoption of Jupiter's ClimateScore platform will eventually enhance the advice and information presented in the Risk Solutions Center, Stuckey explained.
"Insurance brokers play a really important role in the risk management and risk mitigation of their clients, and often that relationship is joined at the hip with their carrier partners. The unique opportunity we have through partnering with Jupiter means that we'll be able to provide our clients and brokers with a very specialized and differentiating data set down to a specific asset location level that could help the insured better manage their climate-related risks," Stuckey told Insurance Business.
"I think it's a new type of conversation that we need to be having more. Unfortunately, up to this point it has been really difficult to find accurate and reliable data to get those conversations started. Jupiter is providing data from the macro to micro level so that organizations like insurance carriers and brokers can have those conversations with insureds, who ultimately are the ones feeling the biggest impacts of the ever-changing climate risk landscape."