Revealed - which insurance market is poised for significant growth? | Insurance Business America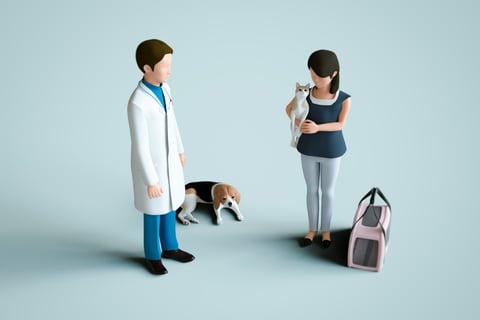 The market value of pet insurance is expected to reach US$14.9 billion by 2030, according to a recent report by Global Market Insights (GMI).
In 2021, the pet insurance market was valued at around U$7.9 billion. This is estimated to increase by a compound annual growth rate (CAGR) of 7.1% between 2022 and 2023.
Much of this expansion will be driven by the rising costs of veterinary care, as well as the recent surge in demand for pet insurance caused by the growing popularity of pet adoption and the shift from pet ownership to pet parenting, the GMI report explained.
Accounting for 94% of business share in 2021, the private segment is poised to see the most growth by 2030. According to the report, there has been a rising number of private insurance providers entering the pet insurance industry, with many of them offering maximum coverage and innovative schemes. Among such schemes are multi-pet insurance policies, which allow customers to have multiple pets covered by a single plan.
The accident and illness segment, meanwhile, accounted for over US$7.6 billion in 2021. This included various benefits and reimbursements for veterinary treatments and hospitalizations. According to GMI, valuation for this segment is also likely to rise due to the increasing prevalence of chronic conditions like cancer and diabetes in pets.
In terms of region, the North American market is poised to exceed US$5.6 billion by 2030, with consumer awareness for pet insurance being particularly strong in the US. Key market players could also drive this growth further through collaborations, acquisitions, mergers, and partnerships that would "create a global footprint and sustain market competition," the report said.
In comparison, market growth in the APAC region is expected to be slower. Still, the report predicted a CAGR of 7%, driven by the increasing per capita animal health expenditure in developing nations and the rising number of pet insurance clients in both India and China.