Pet insurance market set to double by 2022 | Insurance Business America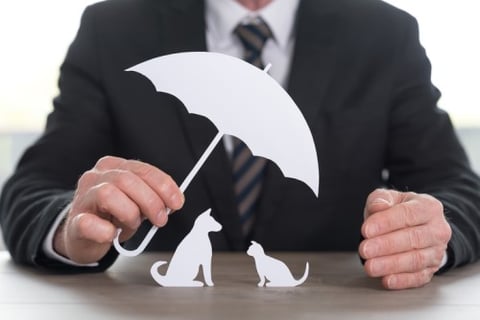 The US pet insurance industry, worth slightly more than $1 billion in 2017, will nearly double to $2 billion by 2022, according to a forecast by market research firm Packaged Facts.
The firm predicts that the pet insurance market will grow more than 14% per year, supported by a number of trends – most importantly, increased consumer awareness.
"Consumers are increasingly aware of the available pet insurance plans in the US marketplace. Through marketing efforts and consumer education by pet insurance companies and associations, consumers are learning the benefits that pet insurance can offer when a pet becomes ill or is injured," said David Sprinkle, research director at Packaged Facts. "For example, pet insurance companies use social media and their websites to grow consumer awareness for their offerings by sharing information on pet health, dog and cat breeds, and how pet insurance works. As market penetration remains low, these efforts are crucial to continued growth in the number of policies in force."
Packaged Facts also highlighted five other trends that it said would help the pet insurance market grow:
Augmenting distribution channels: Most pet insurance companies seek out partnerships with veterinarians, employers, animal shelters and breeders. Augmenting these channels could help the industry grow. For example, improving the veterinary channel could help expose pet owners to pet insurance before they are faced with a high-cost procedure.

Changing consumer perceptions and increasing transparency about coverage: According to Packaged Facts, many pet owners opt out of pet insurance because they don't think it's necessary or it costs too much. Increased efforts to educate consumers about pet insurance plans and veterinary costs could help change those opinions.

Partnering with competing payment options: Partnering with other pet health payment options – pet credit cards and pet-care savings plans, for instance – could help add new policyholders, Packaged Facts said.

Efficiency improvements: Continuing efforts to streamline pet insurance interactions through software and mobile apps will help retain clients. Efforts to standardize pet health codes – which are currently lacking in the pet insurance space – will make claims processing easier.

Expansion of exotic pet insurance: Participation in exotic pet insurance is limited in the US. This leaves an opportunity open for pet insurers to help defray the costs associated with non-mainstream pets like birds and reptiles.