Rise in claims severity puts a heavy burden on the insurance industry | Insurance Business America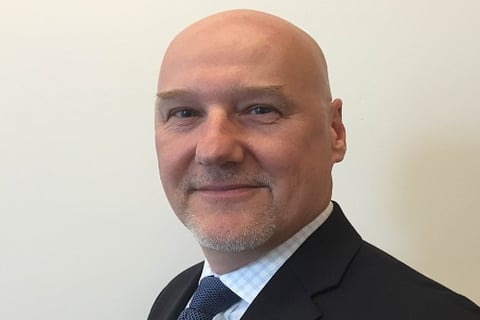 Major corporations and their insurers should be shaking in their boots when it comes to their casualty insurance. The severity of claims related to large corporate risks (LCR) has increased in the past decade, and not by an insignificant degree.
"Over a four-year period (from 2014 to 2018), if you take just a swathe of the largest 200 claims that usually fall in that line of business, we saw it doubling in the average severity," said Mike Hudzik (pictured), managing director and head of casualty underwriting in the US and Canada for Swiss Re. "That's an unprecedented change."
The key driver of severity in excess liability claims is the courtroom, where large corporations are often the targets of higher-than-normal awards, in part due to the influence of younger generations on juries who tend to support bigger judgments.
"We see the same thing with the impact of juries on general liability and product liability. If somebody gets injured in an automobile accident, there is this risk for greater severity because of what's happening in juries, but it's the same thing if somebody is injured by a product," explained Hudzik. "Anyone with the label of a Fortune 1000 company is immediately in the crosshairs of people who want to go after deep pockets to make somebody whole."
The rise in anti-corporate sentiment dates back to the financial crisis, when many people were angry with larger organizations.
"We saw all kinds of movements – [such as] Occupy Wall Street – and that had an impact in the courtroom on jurors," explained Hudzik. "All of these factors together are causing lawsuit verdicts to be much higher than they had been before."
While there's no doubt that there's a propensity for large corporate risks to pay more than other risks, there is something that insurance companies can do to manage their exposure.
"Because those large corporate risks tend to buy very large sums of liability insurance that could be up to a billion or over a billion dollars, the first thing that happens in courtrooms is the plaintiff's attorneys ask how much insurance does this entity have, and that immediately becomes a target for the aspiration of what the award target is," said Hudzik.
"In order for us to better underwrite and understand how much of that exposure we have, we need quite granular information from clients so that we can first of all, match their portfolio up with other portfolios that we have and determine where the most exposure is, and [then determine] what underwriting steps we need to take to minimize or mitigate our exposure to the best of our ability."
As insurers build relationships with large corporations, they have many different lines of business with them, so they can somewhat offset their risk on the excess liability side by providing them with other lines of business that they may not reinsure. However, that puts reinsurers at a disadvantage. Hudzik has made it his personal crusade to make sure that clients understand just how much exposure they have and why it creates stress across the industry, including in their reinsurance program.
"We've been quite successful and we've already begun to get more data from our clients, but it's a journey and we're only in the first part of the journey at this point," he told Insurance Business. "What we really need to have is full transparency going forward as to every aspect of each policy they have for these large corporate risks, and that can help us tremendously for our own underwriting, but also to feed back to clients, and say, 'you are overweight compared to others and you might want to rethink how you do this business'."
Hudzik also wants stakeholders in the insurance industry to know that reinsurers are not asking for more information so that they can raise prices necessarily.
"We're just looking to get enough information so that we can get to the most appropriate price," he said. "There's often a bunch of excuses why certain information isn't available or can't be provided, and we need to stop with those excuses. We're in a new age now where data pretty much drives all industries, and we just need more transparency. My big ask to the industry is to let's be more transparent with each other and then the market will steer prices to where they need to go."