Rockingham Insurance celebrates 150th anniversary | Insurance Business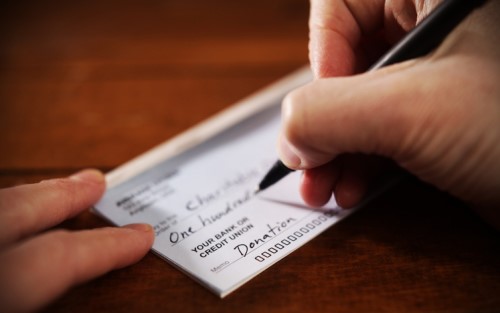 Property & casualty insurer Rockingham Insurance is celebrating 150 years in the business. The Harrisonburg, Virginia-based firm traces its roots back to 1869, when a group of property owners in the Shenandoah Valley met at a small church in Port Republic, VA, to discuss how they could piece their lives back together after years of Civil War. They set up a mutual insurance company, which incorporated fire policies to cover whatever structures they owned, such as mills, silos, barns, and homes … and Rockingham Insurance was born.
Fast-forward 150 years and Rockingham Insurance has grown considerably. The firm now consists of Rockingham Insurance Company, Rockingham Casualty Company and Rockingham Mutual Service Agency. They write admitted insurance in Virginia and Pennsylvania and are eligible to write excess & surplus business in all 50 states. In 2019, Rockingham Insurance is in celebration mode. The insurer is honoring its significant milestone with a number of philanthropic and charitable programs.
Throughout 2019, Rockingham Insurance will invest $150,000 into its local community through charitable donations. Furthermore, each employee will be given $150 to donate to a charity of their choice, and the insurer is also running a contest in which one lucky customer has the chance to win $150 per month. At the end of the year, one of the monthly winners will be selected at random as the grand prize winner and will be given a $3,500 travel voucher to go anywhere in the world they want.
In conjunction with that, Rockingham Insurance is also donating $150 every month to Make-A-Wish Greater Virginia, and then at the end of the year, it's going to grant a child's wish. Furthermore, the company has partnered up with the United Way of Harrisonburg and Rockingham County, and will fully fund a collaboration software tool for local non-profit organizations.
"We've always been a very community-oriented company," said William Bayer, vice president – marketing, Rockingham Insurance. "Over the years, we've supported almost every charity in our community. In our 150th anniversary year, we're going a step further with our philanthropic efforts. Last year, we re-branded our entire company as we approached our 150th year. Our tagline is: 'Wherever you are, we're here.' Working in the community is one of our four core branding values. We always try to be physically there in support of our customers, our agents, and the wider community."
Keeping community at the core has certainly paid off for Rockingham Insurance. The firm does virtually all of its business through agents – some exclusive and some independent – all of whom have a close relationship with the insurer and strong ties to the communities where Rockingham does business.
"When it comes to contributing to the community, it's about more than just the money," Bayer told Insurance Business. "We have teams of employees and agents that Bowl For Kids' Sake, and others who run in marathons – we've got people volunteering their time for all sorts of good causes. In general, I think the generous community spirit is alive and well in America's insurance industry. Companies headquartered in specific communities continue to be very strong local contributors."
Having a brand identity that's very community-oriented can have a positive impact on business operations. Rockingham Insurance has a customer retention rate of almost 94%, which the firm partly attributes to its welcomed presence within its local communities. It's also down to the hard work of its agents, Bayer pointed out.
"The key to our high customer retention rate is our agents and the relationships we build with our agents. That's what makes our agents want to keep their business with us," he commented. "We're very active in product and pricing strategy to make sure we're delivering what the end-consumer wants. When you marry that with the fact that each agent has a personal relationship with various people inside our company, it's a real formula for success on the retention front."
Moving forward, Rockingham Insurance will continue to actively engage with emerging industry trends. Today, the firm's involved in artificial intelligence, robotics and machine learning in order to keep abreast with industry developments. Bayer added: "One important thing about Rockingham Insurance is that we're willing to adapt and change. We don't have a status quo philosophy, so as our customer base changes, we'll do everything we can to adapt with them, while maintaining our community-oriented spirit."