WSIA 2019 president forecasts 'bright future' for E&S industry | Insurance Business America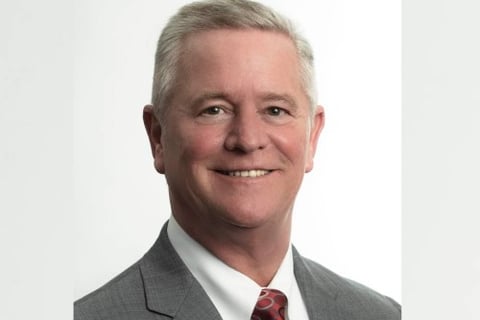 Joel Cavaness's insurance fate was sealed at his family dinner table when he was just six-years-old. After growing up surrounded by the industry, he turned his young ideas into a fruitful insurance career, achieving leadership status at a global insurance brokerage and co-founding one of the most successful wholesale brokers in the US.
Now, 2019 marks a new adventure for the industry veteran. This month, he assumes the role of president for the Wholesale & Specialty Insurance Association (WSIA), representing the surplus lines industry during what he describes as "a very bright and exciting time."
After graduating college, Cavaness started working as a casualty underwriter before joining Gallagher in St. Louis in 1986. At Gallagher, he worked his way up from marketing representative to area vice president by 1990, a position he held until relocating to Gallagher's home office outside Chicago in 1996 to lead its international special risk services division.
In 1997, Cavaness co-founded Risk Placement Services (RPS) from scratch in downtown Chicago. The firm started with four employees (one casualty broker, one property broker, and two assistants) and without a name or any market support. And their gamble certainly paid off. RPS is now one of the largest wholesale and specialty brokers, managing general agents and program managers in the US, currently employing more than 3,000 professionals across the nation.
So, what's the secret behind RPS's significant growth story over the past 20-years? According to Cavaness, it has all been about grasping at opportunities to expand the business both organically and in-organically via mergers and acquisitions (M&A) … and making the most of "a little bit of luck."
"We've done a significant number of M&A transactions over 20-years," said Cavaness. "We've merged with many fine companies and our success in those mergers has been remarkably good. Most of that has to do with the culture of our organization and our ability to assist new partners with things like market access, resources, training and development – all things smaller firms may not be able to afford on their own. We strive for all of our mergers to make 1 + 1 add up to 4, 5, and 6. It's really fun to watch when it works."
Market consolidation is the "biggest change" Cavaness has witnessed during his tenure in the E&S marketplace. He described the MGA and wholesale broker market as "highly fragmented" and overloaded when he first set up RPS. Now, the markets are "more concentrated," which he said is partly due to necessity, partly due to resources and the services firms are expected to provide today, and partly due to the consolidation trend as baby boomers approach retirement and look for ways to monetize their life work.
"I've also seen the professionalism of the industry improve enormously," Cavaness told Insurance Business. "If you go back 20-years, there was a little bit of a Wild, Wild West mentality in the E&S marketplace. That's now changed for the better and we're more transparent and professional today than we've ever been. You can't get away with rounding the edges and cutting the corners today. As an industry, we hold ourselves to much higher standards than we did 20-years-ago."
Part of that positive industry shift can be attributed to the hard work of the WSIA - a merger of the American Association of Managing General Agents (AAMGA) and the National Association of Professional Surplus Lines Offices (NAPSLO) – which represents the needs of E&S insurance professionals in the US. Cavaness has served as vice president of the WSIA board of directors, having been on the board since 2010, and, in February 2019, he will take the reins of the presidency position.
"I'm really looking forward to the opportunity to serve the industry as president of the WSIA," Cavaness commented. "I'm also very enthused about the health of the industry and the way we all work together for its betterment. I continue to hear talk about the challenging rate environment. We've actually been very fortunate that the surplus lines industry has performed quite healthily from a financial perspective. The E&S sector has performed better than other parts of the business. We're healthy, we're growing, and I think we're in a way better stock today than we have been in the past. The future looks very bright."
Under Cavaness's leadership, the WSIA will continue to invest in the future, focusing on upcoming talent in the U40 Group and providing the networking opportunities needed to help the industry advance. The association also provides education resources from entry to executive level, legislative guidance, and up-to-date information about emerging industry trends, risk classes and products.
"I really can't stress enough how well-positioned, focused and dedicated the WSIA staff are to furthering the interests of the members," Cavaness added. "I'm very happy to represent the industry alongside such a professional team."