SIAA recognized for contribution to veterans' care | Insurance Business America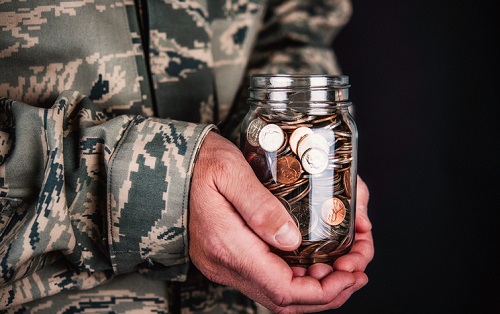 Strategic Insurance Agency Alliance (SIAA) has been recognized by a veterans' group for its support of veterans and their families.
Veterans Count New Hampshire recently presented a sculptured bald eagle to SIAA in recognition of the company's $20,000 donation, which will be used to provide direct care to military veterans and their families. The statue was one of 26 eagles created to increase awareness and fundraising for Veterans Count, an Easterseals program with chapters in five New England states, North Carolina and Kansas.
Special guests at the ceremony included retired Brig. Gen. Don Bolduc, former commander of US Special Operations Forces in Africa, and his wife, Sharon Bolduc.
"We are pleased to help Veterans Count make a significant impact for New Hampshire veterans and their families," said Matt Masiello, SIAA executive vice president and chief operating officer. "This is a grass-roots organization that can deliver support rapidly to the people who need it most."
SIAA is a national alliance of more than 6,750 independent insurance agencies, generating hundreds of millions of dollars in new premium business every year. This isn't the first time the alliance has stepped up to help veterans; in November, it announced that it, in concert with its member agencies, had raised more than $100,000 for the Wounded Warrior Project.


Related stories:
SIAA posts big growth in 2017
SIAA contributes $100,000 to Wounded Warrior Project