State Farm says it's not obligated to cover gym owner in Nassar abuse case | Insurance Business America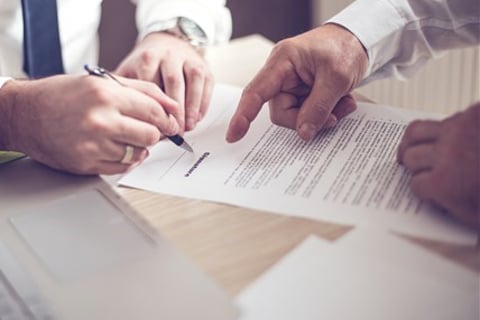 The owner of a Michigan gymnastics club is embroiled in a legal battle with an insurance company over who should pay $75,000 in damages to women who were sexually abused at the gym by convicted doctor Larry Nassar.
State Farm Insurance says that it isn't obligated to defend or compensate John Geddert, the owner of Twistars Gymnastics Club, against allegations in nine pending lawsuits, according to local news affiliate WLNS. The lawsuits accuse Geddert of failing to protect gymnasts from Nassar – despite the fact that parents and gymnasts allegedly voiced their concern about the doctor as early as two decades ago.
"Due to the inactions and/or inaction of Mr. Geddert and Twistars, (Nassar) was able to sexually molest and abuse multiple victims while acting as a physician, employee and/or agent at Twistars, and/or that Dr. Nassar used Twistars' facilities to molest and abuse his victims," the lawsuit said.
Geddert, who served as head coach of the USA Gymnastics team during the 2012 Olympics, is one of many co-defendants named in a lawsuit brought against Michigan State University, several current and former staff members, and USA Gymnastics, according to WLNS. The suit was brought by more than 250 women and girls who were sexually abused by Nassar.
Geddert and his wife Kathryn deny that they knew about Nassar's conduct, according to WLNS. However, State Farm claims that under Geddert's homeowners' policies and his umbrella policy, it isn't obligated to defend Twistars against lawsuits. The gymnastics club isn't even insured under any of those policies, according to WLNS.
Lawsuits against Geddert also accuse him of failing to take action after being warned about Nassar's conduct. State Farm claimed in its lawsuit that under the terms of its policies, that alleged failure to act excludes Geddert from coverage.
"Mr. Geddert and Twistars are also alleged to have committed fraud, to have misrepresented material facts, and to have intentionally inflicted emotional distress upon the plaintiffs in the underlying cases," the suit said.
Nassar is currently serving a 60-year prison sentence after pleading guilty to possession of child pornography. He faces another 40 to 175 years for sexually abusing his patients, according to WLNS.