Strong economy 'driving growth' in E&S insurance market | Insurance Business America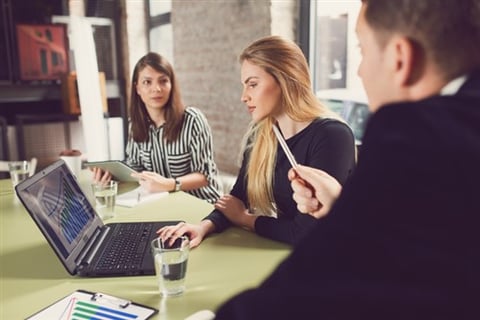 America's strong economy is working wonders in the excess and surplus (E&S) insurance market. New capacity is enabling E&S insurers to expand into new territories, take on emerging risks, and achieve year-on-year growth.
The excitement among E&S insurers and brokers was evident in the positive buzz at the Wholesale & Specialty Insurance Association (WSIA) annual marketplace in Atlanta. Insurance Business caught up with QBE North America's head of E&S property and casualty Jude DiBattista to get his take on market trends.
"I think it's a very exciting time in the E&S market and there are lots of opportunities for growth, DiBattista told Insurance Business. "Traditionally, we used to see exposure in the big major states of New York, Chicago, Los Angeles, but with the economy growing, it has been fantastic for the E&S market because there has been diversification into other states like Washington and Utah. Since last year, there has been a 6% increase to date in the E&S space and that's really attributable to the economy being good."
Expansion into new territories like North Carolina and Washington are particularly exciting to DiBattista because they've never historically had strong E&S segments. He said he sees "good opportunities" for growth in construction verticals, real estate, and hospitality - especially in some of the newer E&S markets.
"I think the challenge is still going to be with rates and a lot of capacity in the marketplace … it's tougher for the market to harden. Those are really the negatives," DiBattista commented. "And, it's all about differentiating yourself from the competitors - such as developing specialized expertise in specific industry segments and working more closely with your internal colleagues in admitted lines to offer integrated solutions."
Extra capacity in the E&S marketplace is helping to spread out risk and stabilize rates. After the catastrophe losses in 2017, projections were cast suggesting rates would sky-rocket with double digit increases in property lines, as well as some hardening in casualty lines. However, DiBattista says the E&S market hasn't seen dramatic rate swings, and this is because of the extra capacity.
"I do see rates hardening, but I think it's going to be more by state and also by class of business – so I think it's going to be pockets," DiBattista noted. "For example, transportation was one line that recently hardened up really quickly because a lot of the losses caught up … so I think it's going to be state specific as well as class of business."