Strong economy opens doors for Lloyd's in North America | Insurance Business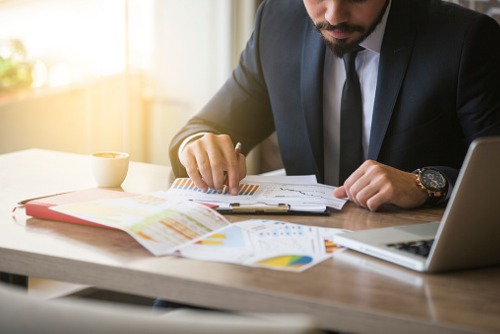 After a turbulent time in 2017, the Lloyd's market has returned to profit. The specialist insurance and reinsurance market recently announced a profit of £0.6 billion (almost US$0.8 billion) for the first half (H1) of 2018 – some sorely needed good news after the market's severe catastrophe experience in 2017.
In addition, it announced an improved combined ratio of 95.5% in H1, down from 96.9% in the same period of last year, as well as a modest increase in gross written premiums from £18.9 billion (about US$24.9 billion) in H1 of 2017 to £19.3 billion (about US$25.4 billion) this year.
"These results and return to profit demonstrate the strength of the Lloyd's market following one of the costliest years for natural catastrophes in the past decade," commented Lloyd's chief executive, Dame Inga Beale. "Whilst these results are welcome, Lloyd's continues to concentrate on improving the Lloyd's market's long-term performance by taking action to address underperforming areas of the market."
Hurricanes Harvey, Irma, Maria and, to a lesser extent, Nate really took their toll on the Lloyd's market last year. In 2017, the US made up approximately 44% of Lloyd's business worth about $17 billion in total, of which excess & surplus business made up about $12 billion. Approximately half of the US market's E&S business lay in the catastrophe-prone property sector, which meant the market took a hard hit from last year's storms.
"When there are no significant natural catastrophes in the US, Canada or Mexico, Lloyd's tends to be very profitable. But when you have three back-to-back hurricanes hit in quick succession, all bets are off," said Hank Watkins, president, Lloyd's America Inc., in discussion with Insurance Business at the WSIA Marketplace in Atlanta. "In the first half of this year, Lloyd's has returned to profit and things are trending favorably even after Hurricane Florence.
"The strong economies in the US and Canada are without a doubt helping the entire insurance industry as we face more emerging risks like the sharing economy, cyber liability and active assailant. Finding solutions for emerging risks is where the E&S segment truly shines, so it's a great time for us to get out there and write business."
Despite opportunities to delve into new product lines, the Lloyd's market is also facing the headache of attritional losses in various classes of business, most notably in yacht, marine, cargo and international professional liability lines. The market has announced a strategic review of some of its less profitable lines to determine how the syndicates will continue going forward.
Alongside this strategic review, the market is also undergoing change at a leadership level. In June, Beale announced she will step down from the organization in 2019 after five years at the helm. This was followed shortly by another departure announcement from chief commercial officer Vincent Vandendael, who is leaving to join Everest Insurance as CEO of International Insurance in early 2019.
"Leadership changes are inevitable in any organization," Watkins commented. "I would expect the new leadership team coming in will continue to support Lloyd's' growth in North America – both in the US and Canada – and around the world. To be honest, if you look around the world, the two economies that are thriving at the moment are the US and Canada, so it would be crazy not to focus some energy here."