Study: Insurance industry is "very behind" in satisfying the needs of the gig economy | Insurance Business America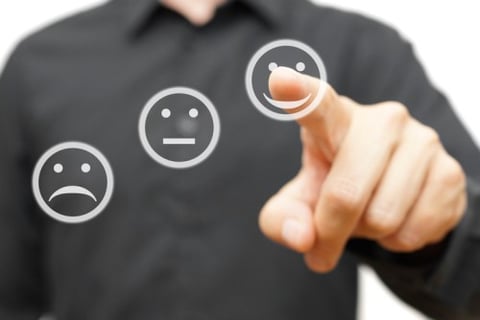 The results of Cake & Arrow's latest case study have been published – and it has found that the insurance industry needs to do more to meet the needs of gig economy workers.
Citing another report, the study noted that 40% of the US's labor force will be comprised of gig economy workers by 2020. Cake & Arrow's research looked into how insurers and insurtechs are approaching the emerging trend, discovering that they are currently not doing enough for the gig market.
The study found that gig economy workers have three common issues: they tend to be underinsured, usually underestimate their own risk, and are undereducated about insurance and how it applies to the work they do.
"With nearly 40% of the US labor market now comprised of gig workers, the insurance industry is already very behind in satisfying the needs of this market," commented Cake& Arrow VP of customer experience and design Christina Goldschmidt.
"Our hope is that our case study and the prototype we designed will accelerate some of the thinking and innovation that is long overdue in the industry," Goldschmidt added.
Other insights the study came across include:
Gig economy workers – such as those working for companies like Uber, Upwork, and TaskRabbit – are primed to purchase insurance directly. Due to the app-based nature of their work, they should be receptive to insurers/insurtechs selling insurance via a similar digital customer experience.
The independent nature of their work leaves gig workers exposed to a lot of personal risk; they are also not eligible for unemployment benefits, disability, or similar other liability protections that come with a full job. The paper calls for insurers to balance their industry language with helpful descriptions to better sell to gig workers.
Everything insurers need to know about gig workers are contained in the very apps they use – personal information, work hours, hourly rate, type of car they drive, etc. Insurers should be willing to utilize such information to create accurate, custom quotes easily.
Gig workers come from different walks of life, and the work they perform is just as varied. Because their risks and needs vary widely, insurers should be more willing to offer custom insurance packages.
Gig work is flexible – workers perform in their own time and pace. Similarly, insurers should consider flexible payment options, such as "pay as you go" arrangements.
Workers want insurance to be something more than what they might already have. Some might be paying for a personal policy, and others might enjoy limited coverage through the app they are working for. Insurers must deliver real value to help workers see that specialized insurance is worthwhile to them.
Related stories: