Surplus lines insurers record 19.3% premium increase for 2019 | Insurance Business America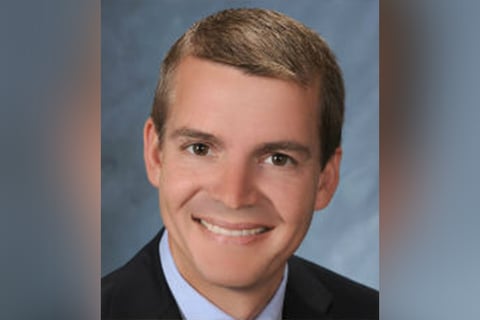 The excess and surplus (E&S) lines market is officially booming. According to the Surplus Lines Stamping Office of Texas (SLTX) year-end 2019 report, the 15 US surplus lines stamping and service offices recorded collective premium of $37.45 billion in 2019, marking a significant 19.32% increase over the $31.39 billion reported for 2018. In the same period, the 15 offices also recorded a collective total of 4.83 million filings, beating the 4.43 million of 2018 by 8.98%.
The 15 states with surplus lines stamping and service offices represent more than 60% of surplus lines premium written nationwide, thus they represent a solid basis for estimating nationwide growth for the year, according to Brady Kelley (pictured), executive director of the Wholesale & Specialty Insurance Association (WSIA). In 2018, the SLTX year-end report noted premium growth of 11.3%, which translated to 11.2% growth nationwide in AM Best's September 2019 Market Segment Report.
"I think we can reasonably expect AM Best's September 2020 report to demonstrate nationwide growth close to that 19%, just like we saw in the SLTX report," said Kelley. "I think this is being driven by overall economic growth in the US. There's growth in commercial and residential development, higher payrolls, new businesses emerging, new product innovation, among many other positive economic developments. All of those things drive increased consumer demand for insurance."
Read next: Surplus lines insurance industry "healthy, growing and fun"
In the SLTX report, all 15 states experienced growth in premium, with 12 of the 15 reporting double-digit premium increases. The three states to record the highest premium intake were: California ($10.26 billion), Texas ($6.95 billion), and Florida ($6.67 billion). Meanwhile, the three states with the highest percent of premium growth were: California (34.13%), Idaho (33.57%), and Arizona (22.35%). With California topping the charts on both accounts, Michael Caturegli, SVP of data analysis and technology for the Surplus Line Association of California, noted the state's total includes $1.17 billion in premium that was processed in 2019 but dated for 2018.
"I don't think there were any surprises in the SLTX report, other than that all of the stamping offices are probably up more than they would have expected to be," Kelley told Insurance Business. "We saw that trend at the mid-year timeframe, showing pretty substantial growth, but 19% growth in a year is really tremendous.
"In terms of product lines, we're seeing particular increases in general liability, cyber liability and commercial property. As cyber risks evolve and insureds get more sophisticated in their awareness of and determination to protect themselves from cyber risks, that liability line is growing. Commercial property lines of coverages are certainly on the rise, not just because you've got some likely pricing changes as a result of losses over the last several years and a number of catastrophic events, but also because of the volume of commercial construction."
Read more: The positive by-products of a dislocated E&S insurance market
The commercial property market has been labeled by many as a hardening one due to the pricing changes referred to by Kelley. In situations like this, when standard markets might be less willing to underwrite a risk, that drives various risks towards the surplus lines market. By the same token, when the standard market is growing and developing, some of those risks transition away from surplus lines players. As many property/casualty lines are currently tightening, Kelley admitted: "There's definitely more risk likely flowing into the surplus line segment as a result."
The WSIA is a member service organization representing the wholesale, specialty and surplus lines industry. As surplus lines premium intake grows and positive market conditions continue, membership of the surplus lines association is also trending upwards. In September 2019, the WSIA had its largest annual marketplace ever, with 5,049 attendees – up 13% from 2018, and up 47% from the last eight years.
"It's huge growth. There's no doubt that as the market grows and surplus lines expand, the number of players coming to our events is also growing," Kelley commented. "Since the merger [of the American Association of Managing General Agents (AAMGA) and the National Association of Professional Surplus Lines Offices (NAPSLO)] back in August of 17, we have approved 164 new members to the association. There are a lot of folks who see surplus lines as a positive segment, and they see a lot of opportunity to participate in it.
"I think we can expect further growth through 2020. Based on the feedback I get from WSIA members, I have no doubt the growth experienced in 2019 is continuing into early 2020. And while there's still a relatively wide range of predictions for how many quarters this growth will continue, our members generally believe that growth will sustain through 2020. So, we continue to expect this year to be a very strong year."