Suspect accused of slaying insurance VP pleads not guilty | Insurance Business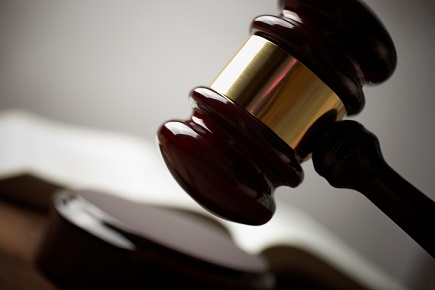 The suspected killer of a top insurance executive has pleaded not guilty this week in Superior Court in Hartford, CT.
William Winters Leverett, 27, had opted for a jury trial during his brief appearance in court yesterday. He also waived his right to a probable cause hearing, Hartford Courant reported.
When questioned about his decision to waive the hearing, Leverett - who has been registered as a sex offender in his native Windsor, CO for sexually assaulting a child - said that he had discussed the issue with his lawyer.
"I was told what a probable cause hearing is and what I know about my case … waiving it is the reasonable thing to do," he explained.
Public defender Claud Chong, Leverett's lawyer, told the court that he has retained a psychiatrist to evaluate his client.
On September 19, Leverett confessed directly to Simsbury, CT police that he was responsible for the murder of Melissa Millan, a 54-year-old senior vice president at Massachusetts Mutual Life Insurance. He claimed he had killed Millan while she was jogging one evening in 2014.
As part of his confession, Leverett led police to a bloodied glove with DNA that matched Millan's – a glove had been hidden behind a wall of a barn on his grandfather's property in Simsbury. He was charged a few days later with murder.
According to Leverett, he went to the trail where Millan was jogging the night of November 20, 2014 searching for "human contact." At that time, he had just attended a treatment meeting for sex offenders in Hartford.
Leverett explained that just a few months before the killing, he had met a woman – and he was worried that she would find out that he was on probation for a sex crime. He told police at the time that he was "embarrassed and scared and figured that if [he] just killed somebody it would make all that go away and [he] wouldn't have to explain [himself]."
When Leverett spotted Millan running on the trail, he said that he was "getting mentally aroused," he admitted to the authorities. But he also told police that he became anxious and later grew increasingly frustrated when he realized that he could not have her, and that "she was way out of [his] league."
Leverett told police he had never met or seen Millan prior to the night of the killing.
Millan was stabbed once in the chest, Leverett recounted to the police. She pushed him away, causing the knife to pull out of her chest, then fell back over a guardrail and on to a roadway.
Related stories:
Florida woman charged with insurance fraud in connection with 17-year-old murder
Woman charged with insurance fraud in blaze that killed son