Tackling unique exposures of the great outdoors | Insurance Business America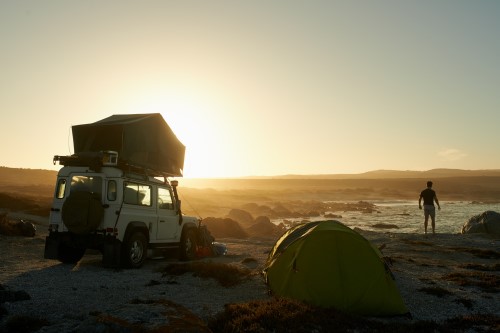 With summer officially upon us, Americans are flocking to the great outdoors. Campgrounds are filled with the warm buzz of families and friends enjoying the best nature has to offer, and outdoor enthusiasts are enjoying their favorite sporting pursuits like hunting, fishing and shooting.
While the outdoor life may seem like an idyllic bubble of freedom, it also comes with some unique and challenging risk exposures. Any activity where guns are involved, or simply a place where guns are stored, is inherently risky. Guns or other weapons are used for hunting and imply the presence of wild animals, which also come with unpredictable exposures.
Of course, not all outdoor pursuits involve weapons. There are unique exposures that come with activities involving outdoors terrain and mother nature herself, according to Stephanie Verseman, vice president, underwriter, Blue River Underwriters.
"Most of the accounts that we write typically operate in forest areas or remote locations far away from towns, hospitals, fire departments and other emergency services," she said. "The exposure is unique in the fact there's often very limited access to these accounts if an emergency were to happen. For example, some of our campgrounds or resorts and lodges accounts have no access other than via boat or helicopter, which presents challenges for an adjuster or an emergency services provider.
"Another thing that's unique about outdoors accounts is the seasonality of their exposures. A hunting risk, such as alligator or hog hunting, might only be relevant for a few months of the year, and campgrounds might shut down in the dead of winter. At Blue River Underwriters, we look at each account's unique risks and then write for seasonal fluctuations in their exposures. We're able to give some discounts and credit for accounts that only open for select periods in a year."
Blue River Underwriters, owned by risk solutions and services provider Breckenridge Insurance Group, has a dedicated team of experienced outdoors enthusiasts and insurance professionals that make up its Outdoors Insurance Program. The longstanding program offers comprehensive solutions to insureds who are in the rod/gun, hunt/lease, guide/outfitter, campground, retail gun stores with a range and resort/lodge industries. It's a full-service program that can underwrite all necessary lines of coverage, including property, general liability, inland marine, directors & officers, commercial auto, crime, cyber liability, umbrella coverage and some workers' compensation.
"The most common types of claims we receive are wind and hail," Verseman told Insurance Business. "We also get fire-related claims because a lot of our accounts are located in the woods or have lots of wooden materials. For general liability, the most common claims are slips, trips and falls, and we occasionally get theft of equipment claims. Most of the claims are property-driven and when they do occur can be devastating without the right insurance coverage.
"One coverage we've added to the program recently is cyber liability. The outdoors is not immune to cyber liability. A lot of campground or outdoor pursuit reservations are booked over the phone or internet and credit card information is handed over. Cyber liability issues are relevant across the board."
Insuring commercial outdoors and sporting pursuits is no easy stroll in the woods. Exposures range dramatically in severity and require the specialty touch of a company that focuses on the business, according to Verseman.
"I would advise brokers to work with a company, such as Blue River Underwriters, that specializes in this class of business," she added. "We're able to give very personalized service and work with brokers or agents throughout the whole insurance process from the get-go. We have the passion and the personal interest to see our Outdoors Insurance Program succeed."
Related stories:
Clearing the haze around smoke and vape store coverage
Outdoors insurance partner considerations for agents