Talent gap in blue-collar industries puts pressure on frontline managers to lead effectively | Insurance Business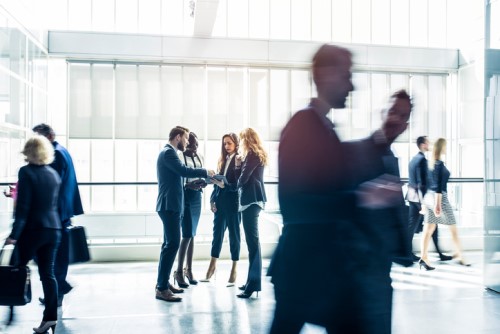 Blue-collar industries are in a pinch when it comes to recruiting and retaining talent. This pain point is in turn putting pressure on frontline managers to keep employees satisfied in their roles, yet many lack this leadership skillset and need the right training program to develop it.
According to a report from the Conference Board, the threat of labor shortages is particularly acute in blue-collar jobs, and, by the end of 2019, the labor market for this sector, which includes industries like construction, manufacturing, and transportation, is expected to be historically tight – a matter only compounded by unprecedented unemployment rates likely to extend well into the future.
As a result, companies have to work that much harder to keep their employees engaged in their positions.
"No-one is in a better position to impact employee engagement than the frontline supervisor," said Joseph White, director of AEU LEAD. "Unfortunately, they are the least prepared among management ranks for the task.
"Most supervisors are promoted into positions of authority from within. The criteria used for selection is most often technical in nature and is based on performance as an individual contributor. The skills that landed them opportunities for promotion into frontline leadership roles have little to no correlation to those required for success as a supervisor."
The role of the frontline manager is critically important in not only meeting operational performance objectives, but in creating a positive employee experience in the process. After all, a direct supervisor plays a crucial role in keeping employees satisfied. One out of every two employees that voluntarily leave their companies do so to escape their boss, explained White, and 75% of those say that it had to do with the fact that they didn't feel valued or appreciated.
"That is a very specific example of where basic employee needs aren't being provided for. Showing value and appreciation to employees doesn't require a lot and it doesn't involve any costs beyond the time required to do so," he said. "It really involves basic communication skills, something most supervisors really struggle with."
AEU LEAD works with companies in traditionally labor-intensive sectors to give their managers the skills they need to be effective leaders in their organizations, using structured training and development programs. The program touches on many aspects of leadership, including specific advice on how managers can engage their employees.
"Engagement is how the employee feels about their job. In large measure, it's greatly impacted by the rapport that exists between employees and their direct supervisor. So, we talk about ways that the employee experience can be improved," said White, adding that effective engagement can have an impact across the whole organization, especially when a company is trying to implement changes.
"More often than not, change initiatives originate at an executive level and are cascaded into motion for adoption to practice on the shop floor. Unfortunately, the efforts achieve desired objectives only 30% of the time. The breakdown seldom involves misaligned strategy or a reluctant workforce. Most failures occur during implementation, a middle management responsibility and a role most supervisors simply aren't prepared to fulfil."
Having the skills to get the buy-in from employees and the commitment needed to make those initiatives successful are directly tied to the skills that AEU LEAD is providing. Moreover, the training program stands out in the marketplace because it provides frontline managers with applicable skills that they can actually implement in their day-to-day work.
"We strongly believe that in order for leadership development to be effective in the middle ranks, it has to be something that's applicable to the industries that they're in and it has to be something that will work. It also has to be actionable," said White. "A lot of the resources and content developed today in the space of leadership development are very conceptual, so it's really intended for the C-suite level employee."
If you tell a frontline supervisor to 'be a visionary' or to show empathy, that means very little to most. However, when AEU LEAD talks about the need to build rapport or to demonstrate credibility and shows why it's important, it has relevance.
"Everyone has had the needed experiences, good and bad, to make the required connections between learning objectives and opportunities for improvement in working with employees. A critical part of what we do at AEU LEAD is to help make needed connections. Many of the existing pain points companies struggle with can be tied back to the human element," said White. "In most cases, it's a matter of providing frontline supervisors with the skills needed to move beyond plateaus and barriers. Preparing these key resources for the people-oriented challenges they routinely face is important. It very well could be the difference between success or failure as an organization, as the workplace becomes increasingly more complex. The need has never been greater and the consequences of not addressing the skills gap for supervisors more costly."