Tesla rolls out new auto insurance product | Insurance Business America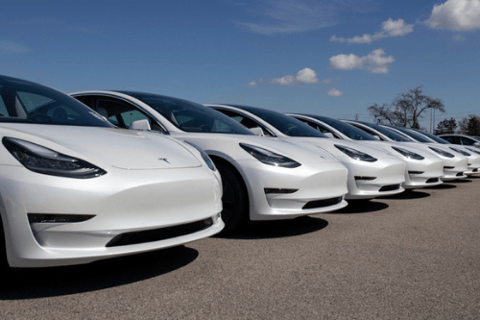 Automotive company Tesla is now offering a new insurance product for its customers in Texas – the state where CEO Elon Musk says his company will be moving its headquarters to from California.
The new insurance product, available only in Texas for the time being, uses "real-time driving behavior" to determine customers' insurance rates. This sets it apart from the previous insurance product Tesla offered in California, which did not use drivers' real-time data. The insurance product, however, will continue to use Tesla's "safety score" system, which takes note of metrics such as aggressive turning, hard braking, and unsafe following distance into consideration when pricing a driver's insurance costs.
Tesla also stated that it does not require additional devices to be installed in consumers' vehicles for their real-time driving monitoring function to work. The automaker said that it uses "specific features within the vehicle" to evaluate drivers' behaviors and determine their premiums.
Notably, Tesla insists that it will not use consumers' age or gender in calculating premiums. The automaker also indicated that it will also not look at drivers' accident histories.
According to the automaker, drivers with an "average" safety score should be able to save between 20% and 40% on their insurance costs compared to competitors. Meanwhile, drivers with the highest safety scores could save 30% to 60% on their insurance costs.
Electrek reported that the new insurance will be made available to owners of Tesla's Model S, Model 3, Model X and Model Y vehicles in Texas. Those who apply for a quote will initially be assigned a safety score of 90; drivers' scores and their premiums will subsequently be adjusted based on their performance.
The new insurance product launch comes after Tesla CEO Elon Musk announced earlier this month that he would be moving the company's headquarters from California to Austin, TX, where the automaker is building a new factory. The chief executive said that there was a limit to how big the company could scale in the Bay Area, adding that high housing prices in California meant his employees had to take long commutes.