THB Group announces new CEO | Insurance Business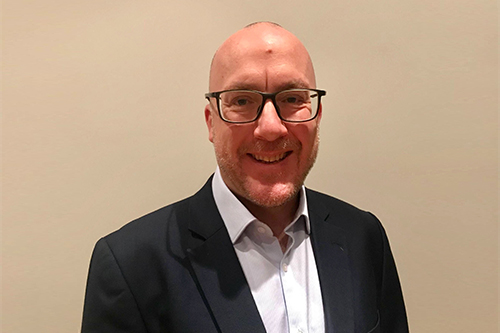 It was today announced by AmWINS Group Inc. that Matthew Crane (pictured) will succeed Frank Murphy as CEO of THB Group ("THB") and president of the international division of AmWINS. This will come into effect once Crane's existing contractual terms are met later this year.
Headquartered in London, THB, an AmWINS Group company, is a specialist international (re)insurance broking and risk management firm which serves clients and markets in North America, the UK and across the globe via its network of offices worldwide.
Since partnering with AmWINS in 2012, THB has doubled its annual premium placed to more than US$2 billion and is now the largest independent wholesale broker in the London market.
In his new role, Crane, an ACII-qualified Chartered Insurer and a Chartered Director (CDir FloD), will oversee this global platform. As an industry veteran, Crane has held a number of senior management positions at QBE Insurance Group PLC and most recently served as executive director, market management, for QBE.
Discussing this new opportunity, Crane said: "I am delighted to be joining the AmWINS family and the THB leadership team. The scale of AmWINS, coupled with the entrepreneurial spirit of the company, is a combination that cannot be replicated anywhere in the market."
Murphy, who has served as CEO of THB since 2009 and president of the international division of AmWINS since 2012, will transition into a new role as a senior strategic advisor to AmWINS and remain on the AmWINS executive committee.
He said: "I feel privileged to have led our London and international operations. AmWINS/THB is well positioned to take advantage of a changing industry, and I believe that Matt and our leadership team will take our business to the next level. I am looking forward to my new role and to supporting Matt."
Speaking on the appointment of Crane, Scott M. Purviance, CEO of AmWINS said: "THB has experienced incredible growth over the last eight years, and we anticipate that this expansion will continue. Based on his vast underwriting expertise, established industry relationships, and extensive experience in the London and European markets, we believe that Matt is the ideal candidate to lead THB and our international division. Matt will continue our journey of building the best independent London platform and specialty (re)insurance businesses in key markets worldwide."