These are the top 10 reinsurance companies in the world | Insurance Business America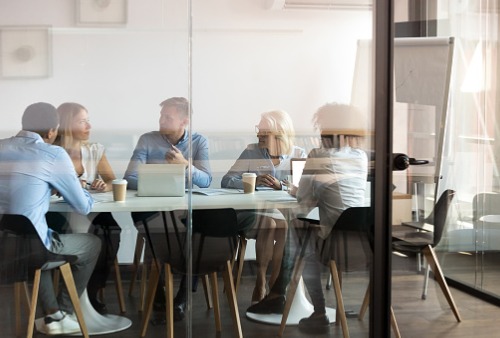 The world's top 10 reinsurance companies accounted for just over two-thirds of gross written premium in the global non-life reinsurance market in 2018, according to global credit rating agency AM Best.
Munich Reinsurance Company narrowly beat Swiss Re Ltd. to the top spot for gross premium written in 2018. AM Best director, Raymond Thomson, described the close rivalry between the two European firms as "a horse race for the top spot" in which their standing "could flip-flop at any time".
The remaining top 10 reinsurers have remained fairly static in recent years, with similar names making the list year-over-year. Together, the top 10 reinsurers accounted for 67% of gross written premium in the global reinsurance market in 2018. Munich Re and Swiss Re asserted their dominance by covering 30% of the global reinsurance marketplace between them.
"There are some concentration issues at the top," said Thomson. "However, all of these players are solid, and they've been around for a long time.
The 10 biggest global reinsurance groups (Non-Life business) by unaffiliated gross premium written in 2018, according to AM Best, are:
Munich Reinsurance Company
Swiss Re Ltd.
Lloyd's
Hannover Rück SE
Berkshire Hathaway Inc.
SCOR S.E.
Everest Re Group Ltd.
PartnerRe Ltd.
XL Bermuda Ltd.
Transatlantic Holdings, Inc.
The global reinsurance marketplace achieved a combined ratio of 102.3% in 2018, almost an 8-point improvement from 110.2% posted in natural catastrophe-laden 2017. The five-year average remains strong at 97.6%, according to AM Best data and research. There has been some deterioration in underwriting results over the last two years. The ratings agency attributes this to more frequency and severity in catastrophic events around the world, as well as some deterioration in US casualty lines.
"Available capital remains plentiful in the reinsurance space," Thomson commented. In 2018, the total dedicated reinsurance capital reached approximately US$436 billion, of which $341 billion was put up by traditional reinsurers. Capital dedicated by traditional reinsurers has remained somewhat flat in the past five-years (around the US$340 billion mark), while third-party capital has started to increase.
"Sidebars are becoming increasingly prominent in the reinsurance space," said Thomson. "Most, if not all of these investors are in for the long-haul. They understand that this is a risk and return business, they're willing to accept ebbs and flows, but over time they expect they can make money in these markets. So, we don't anticipate anybody entering this will cut and run."