This week's top insurance jobs – December 02, 2019 | Insurance Business America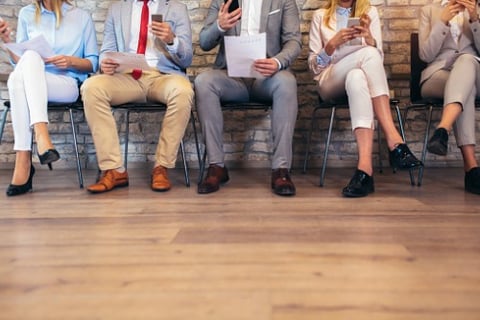 Each week, Insurance Business America shares top job opportunities from across America. Click here for a full round-up of the latest insurance jobs available in the US.
For this week:
Commercial Lines Insurance Marketing Associate, Lamb Financial Group
There is an opening for a commercial lines placement specialist with Lamb Financial in Chicago, IL. The specialist is meant to provide P&C marketing expertise, which includes market selection, submissions to market, and all aspects of negotiations for both renewal and new business accounts. Candidates must have a P&C producer license and should have 1-3 years of insurance agency or company experience – preferably in commercial P&C. More details here.
AVP/Vice-President of Sales (P&C Insurance), EXL
EXL is a NY-based operations management and analytics leader which serves as a strategic partner to clients in need of innovative ways to streamline their business operations, among other issues. Now it is looking for a professional who can serve as the AVP/VP of sales for its P&C insurance team. The candidate must have significant experience in the industry and have established relationships in the North American market. Applicants must have a bachelor's degree from an accredited institution – an MBA is optional but preferable. More details here.
Commercial Vehicle Insurance Specialist, Kemper
Kemper is hiring a commercial vehicle insurance specialist, who will be based in the company's Nowalk/Bridgeport, CT location. The specialist will serve as a company representative in the area, searching, appointing, and training new agents. Due to the nature of their job, specialists are expected to spend about 90% of their time in the field visiting existing agents, or prospecting for new agents. More details here.
Securities Paralegal – Insurance Practice Group, AXA US
AXA is in need of a paralegal, who will be working with a group of attorneys and non-attorneys to provide legal support for the company's variable insurance product businesses. The paralegal's responsibilities include preparing, reviewing and filing registration statements for variable insurance products; interacting with various business departments; and assisting with regulatory examinations and other market conduct related activities. Applicants must have four or more years of experience handling registration statements and supplements for variable insurance product filings. More details here.
Insurance Sales Representative, Allstate
Allstate Insurance is looking to fill in an opening for an insurance sales professional based in Austin, TX. The professional will work inside a car dealership, partnering with the dealership to offer insurance to automobile buyers. Candidates must have a P&C license, or should be willing to obtain one. Candidates must also be available to work rotating day/evening and weekend schedules. Some prior sales experience is a plus. More details here.