This week's top insurance jobs – November 25, 2019 | Insurance Business America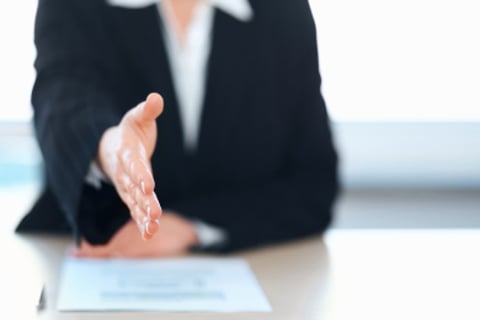 Each week, Insurance Business America shares top job opportunities from across America. Click here for a full round-up of the latest insurance jobs available in the US.
For this week:
Director Insurance Claims Property & Casualty, Marriott Vacations Worldwide

Marriott is on the hunt for an experienced insurance professional for a leadership role based out of its Westwood corporate headquarters in Orlando, Fla. The successful candidate will ensure the resolution of claims to achieve the best possible financial conclusion and will work closely with corporate leadership by providing guidance and assistance in all claims-related matters. You can apply here.
Commercial Vehicle Insurance Specialist, Kemper
Kemper is hiring a commercial vehicle insurance specialist, who will be based in the company's Nowalk/Bridgeport, CT location. The specialist will serve as a company representative in the area, searching, appointing, and training new agents. Due to the nature of their job, specialists are expected to spend about 90% of their time in the field visiting existing agents, or prospecting for new agents. More details here.
Policy Checking Coach, Gallagher
Gallagher has an opening for a policy checking coach in Las Vegas, NV. The professional is accountable for delivering policy audit processing for the company and its clients; this is not only to ensure the policies provided to clients are consistent with Gallagher's agreement, but also to prevent any E&O claims. Applicants must have a year of relevant and directly applicable experience; any client management experience is optional but preferred. More details here.
AVP/Vice-President of Sales (P&C Insurance), EXL
EXL is an NY-based operations management and analytics leader which serves as a strategic partner to clients in need of innovative ways to streamline their business operations, among other issues. EXL is looking for a professional who can serve as the AVP/VP of sales for its P&C insurance team. The candidate must have significant experience in the industry and have established relationships in the North American market. Applicants must have a bachelor's degree from an accredited institution – an MBA is optional but preferable. More details here.
Insurance Sales Agent Supervisor, Access Auto Insurance
Access Auto Insurance in Phoenix, AZ has a job opening for anyone who is motivated, honest, driven, and goal-oriented. The position is a full-time job with a competitive compensation and benefits package. The candidate will assist the field manager in training and supervising the company's insurance agents. Applicants must be willing to undergo continued education, which will be provided. More details here.
Director of Financial Strategy (Insurance), KPMG
KPMG provides audit, tax and advisory services for organizations. The company is seeking a director to join its strategy practice in Chicago, IL who can serve insurance company clients. The director's responsibilities include leading multiple project teams in insurance strategy and maintaining a constant pipeline of client opportunities. Applicants must have a minimum of eight years of experience in external consulting for a major firm focused on the insurance sector. More details here.