This week's top insurance jobs – September 30, 2019 | Insurance Business America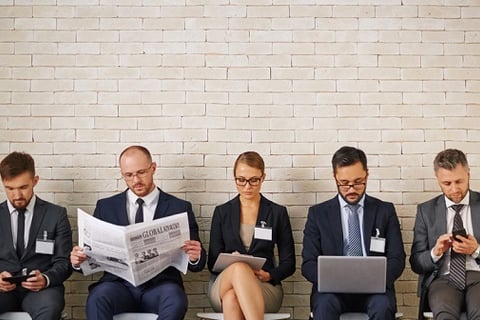 Each week, Insurance Business America shares top job opportunities from across America. Click here for a full round-up of the latest insurance jobs available in the US.
For this week:
Commercial Insurance Inspector, EXL Risk Control
EXL Risk Control – a provider of risk assessments and loss control surveys to commercial lines insurers – is looking for candidates for an inspector role in Connecticut. Inspectors will conduct on-site surveys and offer risk control reports to insurer clients; these reports contain information to underwrite commercial insurance. Applicants must have their own PC with an image/document scanner, digital camera, and high-speed inter access. More details here.
Corporate Insurance Risk Analyst, AIG
AIG has an opening for a corporate insurance risk analyst in New York. The risk analyst will work closely with AIG's other business units internally and externally (brokers, vendors, and non-affiliated insurance companies) to transfer the risk of loss by purchasing insurance – the goal of which is to maintain expenses in line with AIG's risk appetite. Applicants must have three to five years of experience working in the insurance industry. More details here.
Insurance Sales Agent Supervisor, Access Auto Insurance
Access Auto Insurance is offering a full-time position as a supervisor for its team of insurance agents in Phoenix, AZ. The supervisor will assist the field manager in the training and motivation of insurance agents, on top of visiting stores to ensure that agents are meeting company standards. While entirely optional, candidates who are fluent in both English and Spanish are preferred. More details here.
Risk Management/Insurance Coordinator, Zachry Group
If you're based in San Antonio, TX, this opening could be what you're looking for. Zachry Industrial is hiring a risk management/insurance coordinator, who can offer support to risk managers and risk analysts in managing the corporate risk program, project risk program, and insurance programs. The coordinator will manage and handle all incoming casualty insurance certificate requests and vehicle liability card requests, among other duties. More details here.
Commercial Insurance Business Development, Aegis Insurance & Financial Services
Aegis in Texas is on the lookout for a professional to fill a commercial insurance business development position. The candidate will help acquire new business in specific industries that meet Aegis's growth objectives. Responsibilities include researching specific industry needs and creating commercial insurance solutions to meet those needs. Applicants must have three or more years in commercial insurance sales or at least five years of outside B2B sales experience. More details here.