'Tis the season to be wary: what brokers can teach clients about holiday risks | Insurance Business America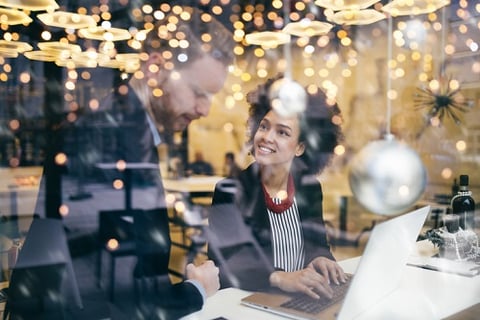 'Tis the season to be in the holiday spirit but many consumers get caught up in the fa la la la la's and forget about protecting their valuables as they travel or host parties in their homes.
Private Risk Management Association (PRMA) director of member relations Azeema Hartley said brokers have an important duty to educate their clients about security and safety to avoid losing their valuables and avoid expensive out-of-pocket losses.
During the holiday season, theft, stolen goods, and fires are the three most common causes of loss. For Hartley, brokers have to assess their clients' needs and prescribe the ideal policy based on these risks.
IB: What can brokers teach their clients in terms of securing valuable items during holiday travels?
Hartley: Be a savvy traveler when out and about, whether it's a bustling city or remote areas. Carry your valuables; don't pack them. Make sure your expensive items are insured with the proper coverage. Always keep your money, credit cards, passport on you. Avoid packing them.
IB: In terms of shipping, how can clients secure their valuables?
Hartley: Use a reputable shipper and not a common carrier. Lean on your insurance broker to provide you with a short list of companies that are approved by most insurance companies to ship valuables. Purchase insurance for expensive items you plan to ship.
IB: For families leaving their homes, what can they do to protect their valuables at home?
Hartley: Shut off your water system while away, especially if it is not needed to run any necessary systems, such as irrigation. It never hurts to practice good home hygiene - place valuables in your home safe, turn on centrally monitored alarms or utilize apps to keep an eye on your home while away.
IB: What advice can you give homeowners who are hosting guests and will have other individuals in and out of their home?
Hartley: Be a responsible host during festive gatherings. Also, offer to call a cab or Uber for guests who should not be driving. If you have a pool or if the property has water access, keep areas well lit. Offer guests access to a Wi-Fi system that is different than the one you use for personal and financial matters. Avoid offering your secure passcode to unfamiliar guests or acquaintances.
Lock away personal valuables when traffic is higher in and out of your home. For example, prior to and after a party, you may have caterers and other vendors in your home setting up or cleaning. Keep valuables out of sight to ensure they remain safe.
IB: What are the most common causes of loss during the holiday season and the most frequently lost or stolen items?
Hartley: Christmas trees cause approximately 200 fires (on average) per year. Electrical problems cause one out of every four home Christmas tree fires. Electrical items that you plug in only once a year can be a hazard. Some examples are lights, extension cords, decorations, etc.
The presence of more candles is another common cause. Let's face it, candles are festive but are known fire threats during the holidays. According to the National Fire Protection Association, the top three days for home candle fires are Christmas, New Year's Day, and New Year's Eve.
Another is the increased use of fireplaces during the season
IB: How can brokers further educate their clients about the rise in thefts during the holiday season?
Hartley: Stay aware of your surroundings. If you are in a bustling city, keep your wits about you and keep your valuables securely on your body.
Always prepare your home if you will be away for a period of time, and arrange for someone to check in on the home to handle packages and service deliveries.
Use your smartphone and the availability of apps to keep a virtual eye on your home
IB: What insurance products should clients avail to fully protect themselves this holiday season?
Hartley: Homeowners' insurance to respond in the event of fires and smoke damage. Not all policies are created equal. In the devastating scenario where a fire destroys your home, make sure your insurer offers you the option to either rebuild or cash out. Also, ensure you're adequately covered. If the actual amount to rebuild your home, due to its unique features, is more than the coverage you have listed on your policy, make sure you are insured with a carrier that will pay the actual amount to rebuild. Have a collections policy to protect the things you love from loss or theft anywhere in the world.