Travel insurance fills gaps in Atlanta airport power fiasco | Insurance Business America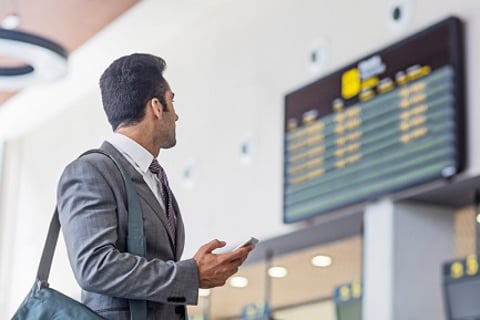 The world's busiest airport was thrust into darkness on Sunday (December 17) after a fire in a Georgia Power underground electrical facility caused a total blackout.
An estimated 30,000 people were affected by the 11-hour power outage at Hartsfield-Jackson International Airport in Atlanta, and more than 1,500 flights were canceled on Sunday and Monday, according to flight data website FlightAware.
The Federal Aviation Administration was forced to declare a ground stop at the airport, which prevented Atlanta-bound flights in other airports from travelling and caused mass diversions. Airport delays were reported across the US, with nearly 92% of all canceled flights being attributed to the Atlanta power outage.
This fiasco – which struck right at the start of the hectic holiday season - could not have come at a busier time. A study compiled by
Generali Global Assistance's Travel Insurance
division found that 40% of Americans – or 99.8 million people – plan to travel over the course of the 2017 holiday season.
Travel delays and cancelations are becoming more common in the US. Luckily, most
travel insurance policies
will cover delays and fill the gaps left open by the airlines, according to Chris Carnicelli, CEO of
Generali
Global Assistance.
"Airlines will generally rebook passengers, but they don't always cover the extra expenses caused by delays and cancelations, such as hotel fees, meals and local transportation," Carnicelli told
Insurance Business
.
"Most
travel insurance policies
offer coverage for delay and will fill the gap for things not covered by the airline, who don't often have a legal obligation to cover the delay. If you find yourself in a situation where you're not being covered for an out-of-pocket expense related to a travel delay and you have the travel insurance, you should most certainly look to submit a claim."
At least 30,000 people were impacted by the power outage in Hartsfield-Jackson International Airport. Officials and staff pooled together to lend a helping hand and stranded passengers were given food and water - but reports suggest there wasn't enough to go around and many would have had to dig into their own pockets for some relief.
"Travel insurance policies also include travel assistance, where the policyholder can contact a call center to get help to make alternative arrangements when facing this kind of mass-delay event," Carnicelli commented.
"They can also help passengers file a claim. Many companies, like Generali Global Assistance, try to make it as easy as possible for people to submit claims for out-of-pocket reimbursements for things that aren't being covered by the airline, such as hotels and meals and local transportation."
Like all insurance policies, the "devil's in the detail," Carnicelli added. It's worth checking policies for any exclusions and to ensure that out-of-pocket delay expenses are covered.
Related stories:
41% of Americans don't purchase travel insurance when going abroad
Profits blow as Generali is struck by catastrophes