Travel insurance tips for storm season | Insurance Business America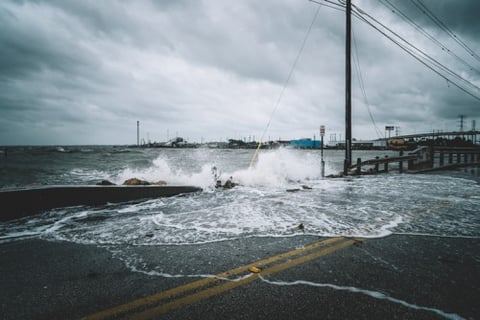 With hurricane season fast approaching, travel insurance comparison site Squaremouth has released travel insurance tips based on lessons learned from last season, when 15 named storms slammed into the US.
Once a storm is named, it's too late to buy travel insurance for that storm
Travel insurance can protect travelers whose trips are impacted by a storm – but once the storm is named, it's too late. The World Meteorological Association officially names hurricanes, so once the storm is publicized in the media as a named storm, coverage for that storm can no longer be purchased, Squaremouth said.
This hurricane season is expected to surpass the national average with up to 14 named storms, Squaremouth said. Those with trips planned between June 01 and November 30 should purchase travel insurance shortly after booking to have the best chance of coverage.
Travel insurance can make delays more comfortable
Last year, about 35% of all delayed arrivals were due to weather, Squaremouth said. Arrivals delayed due to weather totaled 29 million minutes – in other words, more than 55 years' worth of weather delays.
Travel delay coverage can refund travelers for meals and hotels during their delay. Some policies can also cover additional costs a traveler incurs to get to their destination or return home. Most policies require travelers to be delayed between three and 12 hours in order to be covered.
Travel insurance can cover you if your home is damaged by a storm
If a hurricane makes landfall in a traveler's hometown and damages their home, most trip cancellation policies can cover the cost for the traveler to cancel their trip or return home early, along with any unused trip expenses. Some policies also cover travelers if their place of work is rendered uninhabitable by a storm, Squaremouth said.