'True specialty market' RSGUM has keen eye for new partners | Insurance Business America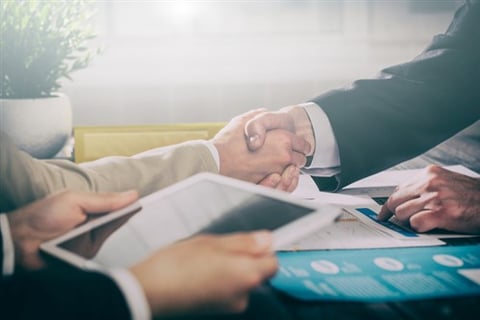 The word 'specialty' is being used more and more by insurance professionals trying to differentiate themselves as having invaluable expertise in today's challenging marketplace. However, some are more deserving of the 'specialty' logo than others.
Ryan Specialty Group Underwriting Managers (RSGUM) is a true specialty marketplace. Made up of 21 managing general underwriters (MGUs), RSGUM provides solutions for over 80 lines of business in unique market niches.
Each MGU within the RSGUM family has its own executive leadership, product focus and distribution strategy, as well as control of its own capital and underwriting guidelines. Each MGU trades under its own identity, creating distinct brands, which include the likes of Capital Bay Underwriting, Global Special Risks and CorRisk Solutions.
"Every one of the MGUs in the RSGUM family is led by an executive that has spent decades on the carrier side of the insurance business, or decades building and leading an MGU operation," said Miles Wuller, chief operating officer at RSGUM. "RSG focuses on top decile talent. That's part of our competitive advantage and what enables us to identify as a true specialty market."
The company is in growth mode and has made a number of acquisitions in 2018. In February, it finalized a deal to buy the assets and operations of Rock Hill, NY-based Irwin Siegel Agency (ISA), which provides insurance products and risk management for human and social service organizations.
In the same month, RSGUM agreed to acquire Lodestar Marine Limited (Lodestar), a leading MGA in the P&I fixed premium marine market. Lodestar joins a marine practice group within RSGUM comprised of SafeWaters Underwriting Managers, Trident Marine Managers, and Smooth Waters, a wholly owned third-party administrator specializing in marine adjusting.
"We remain highly acquisitive. In any given year, RSGUM will look at 60 to 70 different potential acquisition opportunities, ranging from individuals, to teams, to other MGUs we would like to have as part of the family," Wuller told Insurance Business. "One of the benefits of joining us via acquisition is that RSGUM takes all of the infrastructure off the backs of new partners. We wrap each business in Fortune 1000 infrastructure and we give them all the tools they need to become a stronger partner to the carriers.
"Why do we think we're an employer or acquirer of choice? We run a very operating partner-centric model. When people join RSGUM, our focus goes into helping them reach that next plateau in their business, and we do this on a completely bespoke basis. Some people want access to our actuaries
to develop new products, while others might need introductions to new capital or producers. It's not a one-size-fits-all approach."
One development all insurance businesses are aware of at the moment is technology. RSGUM has made sustained investment into data capture, portal interfaces and policy issuance over the last several years in order to give each acquired business the same technological backbone, Wuller explained. However, as a specialized business-to-business market, RSGUM is covering high hazard, complex, high limit risks that still require a large element of desk underwriting and human interaction.
"We're able to help each MGU with internal tools to enable them to improve their efficiency and develop better and more accurate products for clients," Wuller added. "Moving forwards, we want to continue to prove ourselves as the best partner to help our MGUs develop their own footprints, and ultimately achieve that on a more cost-efficient basis."