Two hidden benefits of selling small-time renters' insurance | Insurance Business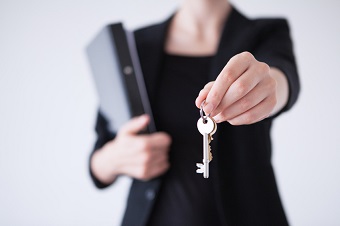 Millennials aren't buying homes – instead they're renting for longer and longer. So, brokers should be looking to push renters' insurance more often than they are.
Sure, renters' insurance policies don't generate big money for agents. But there are two other – very important – reasons you should be recommending renters' insurance to your clients, according to Brody Leinweber, an agency owner with Affordable American Insurance.
Celebrate excellence in insurance. Nominate a worthy colleague for the Insurance Business Awards!
"Everybody should have it, especially for as low a cost as it is. $10 a month: that's one-fifth of a cell phone payment, that's one-fourth of a cable payment, that's 2% of the cost of rent," he said.
Even with more Millennials renting, the pick-up rate in the renters' market hasn't necessarily increased. And as a fairly small-time policy, it may not generate a lot of standalone benefit – but it can help in other ways, Leinweber said.
"The most important thing, and the reason why a broker wants to sell renters' insurance, is to increase the policy count per household, because that increases your retention," he said. "There's a lot of statistics out there … that for every policy an agent adds to a client, they are that much less likely to ever leave you."
Leinweber said that was "pretty much the number one reason", but said there was another – probably equally important – reason to push renters' insurance.
"As an insurance agent professional, if I did not document that I had a conversation with [a client] about renters' insurance and present him the option to purchase renters' insurance … [and the client suffered significant losses that would have been covered], he could go get an attorney and come back at me," he said.
"He's just the consumer and I'm the professional. So we have errors and omissions exposure. So another reason why you would want to write renters' insurance is to protect yourself, in case a client believes you are at fault."
Related stories:
Here's why an increase in Gen Y renters is good for broker business
Yet another insurance startup aims to change the industry, this time in claims payment