Van runs down 8-10 pedestrians in Toronto | Insurance Business America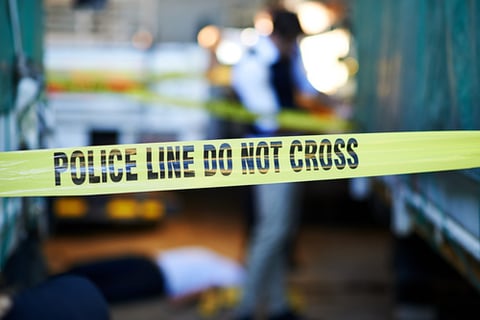 Up to 10 people have been struck by a van that hopped a curb and ploughed into pedestrians in Toronto, police say.
The vehicle fled the scene after running down the pedestrians, according to a BBC report. It was located several blocks away, and police have taken the driver into custody.
It's not clear how many people were hurt, or the extent of their injuries, according to the BBC.
"Reports were that a white van mounted the curb, drove down the sidewalk at southbound Yonge (Street), south of Finch (Avenue), and struck eight to 10 people possible; the numbers aren't confirmed yet," Toronto police spokesman Gary Long told Global News.
Jeremy Cohn of Global News tweeted that it appeared that several people were killed in the incident.
"I've now walked up Yonge St from north of Sheppard to Finch," Cohn tweeted. "I have passed multiple dead bodies covered up, shoes and debris in the road. Witnesses tell me the white van appeared completely out of control."
Toronto resident Henri Miller, who witnessed the incident, said the van was speeding at "probably 60-70 mph" down the road. He told Sky News that the van was "fairly deliberately hitting pedestrians."
Police have not released the name of the driver or a possible motive yet, according to the BBC.
"Obviously we're just learning of the situation in Toronto," Canadian Prime Minister Justin Trudeau told reporters. "Our hearts go out to anyone affected. We're obviously going to have more to learn and more to say in the coming hours."
Related stories:
Texas bombings reveal the new scale of terrorist attacks for insurers
Insurers see spike in demand for active-shooter policies