What impact will COVID-19 have on the insurance talent gap? | Insurance Business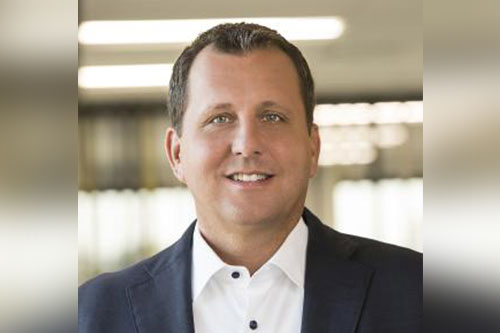 The insurance industry has long been plagued with a complete supply and demand imbalance when it comes to talent. That was true before the coronavirus struck, and it certainly remains true as the pandemic evolves. The crux of the matter is a major demographic shift, with the number of people in the industry becoming eligible for retirement being exponentially higher than the number of younger people interested in joining the insurance workforce.
While this has been a troubling equation for the industry for some time, now we have the added anomaly of the COVID-19 pandemic to consider. There are multiple ways, both positive and negative, that the coronavirus could impact insurance talent acquisition. For example, the pandemic might cause some individuals to delay their retirement plans based on economic issues or retirement funds. If that happens to a large degree, the demand for immediate talent might reduce. On the supply side of the equation, if there's a significant economic bounce back later in the year and a lot of re-employment, then insurers will have to compete more for those in the talent pool.
Read next: Top talent seeking innovative insurance firms with strong culture
There are also positives to consider, according to Jon Loftin (pictured), president and COO of MJ Insurance. He said: "While definitely not immune from downward economic cycles, the insurance industry is more resilient than most. As we saw in the financial crisis in 2008/2009, the insurance industry was very resilient, and did not have a downturn in unemployment. In fact, some people were aggressive coming out of it and they hired earlier than most. They were able to get some good talent based on the idea that insurance really is a stable industry. When people get shocked the way they've been shocked by the coronavirus, they start to think about working in a stable industry rather than being in one that's volatile and susceptible to a recession."
Another strength that's been revealed through COVID-19 is the insurance industry's ability to innovate. The industry had to react very quickly to a completely remote workforce, and, despite some understandable anxiety around IT infrastructure and the potential impact on the customer experience, the mandatory remote work experiment has been a huge success.
"One of the outcomes of this will be the digitization of the customer experience," Loftin told Insurance Business. "The introduction of technology into the insurance space is going to be a really positive thing coming out of this for everybody involved. [It will give people the confidence to] do business digitally in what has traditionally been a very technology-archaic industry that's been slow to change. I think this is going to be the catalyst to accelerate change in the industry, and one of the by-products of that is being able to attract talent that are digital and technology natives. That helps the industry tremendously. I certainly know my peers and colleagues from around the country are excited about that opportunity. It's a real positive coming out of the crisis."
Read more: 'We need to show how innovative insurance companies are being'
There will also be some new challenges associated with the coronavirus for the industry to overcome. First and foremost, insurers will have to do some work to rebuild trust among consumers. Over the past six weeks, there has been a lot of coverage disputes between consumers and the industry, especially around business interruption caused by mandatory shutdowns. As Loftin pointed out, people who are less informed as to what the disputes are really about could quite easily see an insurer's denial of a claim as a violation of trust, especially in a time of such economic hardship.
"For the first time in a long time [pre-COVID], I think the industry really started to do a good job of articulating the noble cause it serves in times of crisis and [how it] rebuilds communities that are stricken by natural disasters and things like that," said Loftin. "What's going on today is very public in terms of the media, and understandably so, as there's a genuine dispute as to what's covered and what's not covered as a result of this pandemic. Might a person contemplating employment in the industry think: 'I don't want to be any part of that?' Certainly, but I hope not.
"I think the industry needs to do a better job of promoting the good work that we do for people. Look at Nashville, Tennessee - they recently had a F4 tornado and excess of $1 billion in damage, but there's very little coverage on what the insurance industry is doing there to pick that back up. We must do a better job of patting ourselves on the back when we are doing good and show people what a noble industry this is."