Why data science will revolutionize insurance | Insurance Business America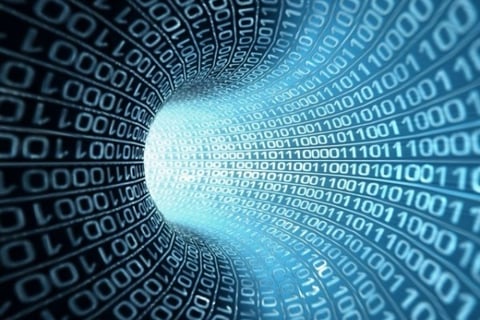 The following is an opinion article written by Pranav Pasricha, CEO of Intellect SEEC.
Data science will fundamentally alter insurance in a way that many don't expect and the impact will be felt across the industry, touching everyone from agents and brokers to underwriters and claims processors. While many fear it will replace legacy operations, upon closer examination, data science will only serve to enhance existing processes, driving efficiency and adding value.
The Old Equation
To understand the role data science will play in the future of insurance, you must begin with the basic underpinning of insurance:
information x analysis = insight
. In today's insurance landscape, that theory has manifested into
historic data x statistical modeling = hindsight.
When it comes to the "information" component of the equation, today's agents, brokers and carriers have little insight about the insured. What they do know is collected in a one-size-fits-all form without any real means of fact-checking. Furthermore, this form is unable to capture x-factors in the insured's environment, be it the behavior and action of employees, customer and neighbor information, equipment maintenance, or safety and operational practices. Taken together, for agents, brokers and carriers, it's like looking into a room full of customer data through a keyhole.
For the "analysis" portion, current models use coarse statistics to project prior loss data into the future, relying solely on numbers, and excluding events, behaviors or other non-numerical patterns. Additionally, agents, brokers and carriers cannot deal with large volumes of data, data variety or velocity. What they can process is susceptible to being thrown off by small anomalies, thus requiring time-intensive data cleansing and validation prior to analysis.
A New Way Forward
Within the next three to five years, innovative agents, brokers and carriers will move to
a big data x machine learning = foresight equation
. The flexibility afforded by this model will allow the industry to respond to several additional changing requirements, including:
Understanding the whole risk environment: Big data-based systems can obtain a vast amount of data that may influence an entity's risk profile without asking a single question, with a high degree of accuracy. Such systems will also enable agents, brokers and carriers to service the whole account by providing a more holistic risk overview, informing coverage levels, supporting immediate data collection and verification, and driving quote accuracy.
Protecting against the future: Big data and artificial intelligence (AI) can supplement historic models with future risk predictors, including safety practices, maintenance and upkeep processes, reputational and moral hazard indicators, and dynamic environmental patterns. These technologies will also serve as the basis for protecting against emerging risks, including cyber, reputation, terrorism, smart contracts and AI-related liability.
Analyzing unstructured data: Advanced big data and AI-natural language processing techniques can analyze large volumes of unstructured data and extract entities, events and sentiments.
Operating in an "always on" environment: Acquiring capabilities that support the Internet of Things, wearables, drones, telematics and blockchain can position agents, brokers and carriers to analyze data as it arrives.
Transforming into a "safety first" model: In an increasingly on-demand world, clients will favor agents, brokers and insurers who can analyze streaming data and send alerts to prevent losses and injuries, rather than serving solely as a financial security provider in the event of a claim.
Change Begins Today
Changes in the way we live impact insurance needs and buying behaviors. As a result, the insurance industry needs to rethink the entire process, from how insurance is distributed and products are structured to the information systems and processes required to remain relevant. The status quo won't cut it any more. The industry must begin evolving today.
The preceding article was written by Pranav Pasricha, CEO of Intellect SEEC. The views expressed within the article are not necessarily reflective of those of Insurance Business. He can be reached at

[email protected]

.


Related stories:
Traditional insurance city set to become disrupting insurance city
How will brokers survive the emergence of robots?