Why tenant discrimination coverage should be part of any property owners' insurance portfolio | Insurance Business America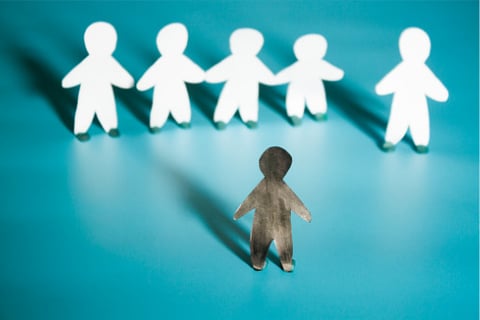 Various social justice movements around the world have shone a spotlight on issues of discrimination. Considering these social shifts and developments, it's crucial that property owners and managers both understand the laws regarding tenant discrimination, as well as take steps to mitigate risks they may face by violating tenant rights.

In this environment, tenant discrimination insurance (TDI) should be part of any property owners' comprehensive insurance portfolio, in the event that they encounter administrative charges and lawsuits concerning allegations of discrimination. Experts at Tokio Marine HCC discussed in their webinar about Tenant discrimination on why property owners and managers need insurance coverage for discrimination, and what constitutes adequate coverage. Attendees will also learn more about how regulatory agencies audit Fair Housing and get a better understanding of how they can identify whether an insured could be at risk.
"Our tenant discrimination defense and loss reimbursement policy is intended to cover any property owners or property managers that find themselves with a claim or lawsuit against them by one of their tenants for some form of discrimination," said Nicholas Rotondo, Director of Underwriting and MPL Product Leader at Tokio Marine HCC – Cyber & Professional Lines Group, and one of the experts leading the webinar. "Our insurance is triggered when a tenant of a covered property sues the property owner or property manager for discriminating against them."
Discrimination covers a wide range of potential incidents, which can involve race and gender, but also comes in many other forms. Acts of discrimination can focus on a tenant's familial status, criminal background, or disability.
"When many people think about discrimination, they typically assume that most of these claims involve discrimination based on race," said Jaime Weinberg, Senior Claims Examiner for Tokio Marine HCC – Cyber and Professional Lines Group. "While that is the main allegation in many claims seen by our team, we are noticing a rise in other types of discrimination claims, and, more specifically, discrimination based on familial status."
Another notable TDI claims trend that Weinberg has observed includes an increase in discrimination based on criminal history, which can involve the use of so-called "testers" and advocacy groups looking for violations of the Fair Housing Act by visiting properties or calling to discuss the qualifications for renting an apartment. Testers act as potential leasing prospects who go through some or all of the renting application process to evaluate a landlord's practice. A Department of Housing and Urban Development (HUD) memo from 2016 asserts that, although it is not illegal to consider an applicant's criminal record, there is a disparate impact on Hispanic and Black individuals when denying rental applications based on criminal background checks, even if there is no intentional race-based discrimination.
As a result of the many exposures that property owners and managers face in the course of doing business, tenant discrimination insurance has become an important coverage, especially considering that there is a gap on their other policies.
Don't miss this webinar with Tokio Marine HCC experts, where they will address whether an insured has adequate coverage for this exposure in their other policies. For now, Rotondo highlighted: "Tenant discrimination is not expressly covered in many policies. A general liability (GL) policy, business owners' policy (BOP), or employment practices liability (EPL) policy with third-party discrimination does not specifically cover a tenant discrimination claim. We've seen plenty of submissions because the applicant had a tenant discrimination claim that was denied by either a GL, EPL or BOP policy, and the claim would have otherwise been covered under our policy."
To learn more about tenant discrimination insurance and to register for the Tokio Marine HCC webinar, click here.