Woodruff Sawyer names new COO and CRO | Insurance Business America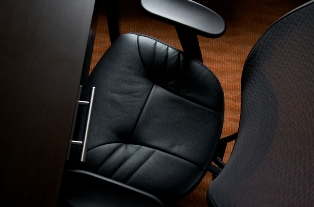 Insurance broker Woodruff Sawyer has made a couple of key C-level appointments as part of the company's focus on growth.
Zac Overbay has been promoted to the role of chief operating officer, while Norman Allen has been named chief revenue officer.
Overbay has been working with Woodruff Sawyer for the past 17 years and is a partner of the company. He was most recently serving as chief administrative officer, leading the broker's operations for claims, IT, legal, and internal risk. Overbay has also been named one of Insurance Business America's Hot 100 for 2019.
In his new role, Overbay will "continue advancing the firm's tech strategy and guide how the firm communicates with clients via technology and automation." He will also direct the firm's regional operations in New England (Boston), Mountain (Denver), the Pacific Northwest (Portland and Seattle) and SoCal (Irvine, San Diego, Pasadena, and Santa Barbara).
Allen, meanwhile, is a nine-year veteran with Woodruff Sawyer, being both a shareholder of the company and a senior vice-president. His most recent role was to serve as leader of the firm's Northern California management liability practice – a position he had held since 2017. Before joining Woodruff Sawyer in 2009, Allen spent 10 years at Carpenter Moore Insurance Services, where he was senior managing director, a member of the executive team, as well as the executive in charge of claims.
As COO, Allen will focus on continuing Woodruff Sawyer's growth across the US. Specifically, Allen will concentrate on strategic oversight of business development, producer recruitment, acquisitions, sales operations, and marketing. In addition, Allen will continue to build the company's data and tools to provide clients with the most up-to-date resources available.