'You gave me COVID-19' - Pandemic sparks requests for extra liability coverage | Insurance Business America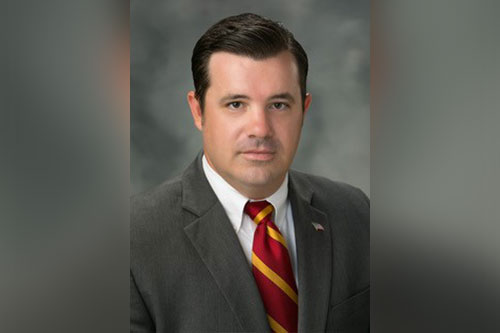 "You gave me COVID-19!" It's the nightmare accusation that will inevitably haunt populations around the world for the foreseeable future. And while it's hard to prove exactly where and when someone contracted the coronavirus, this will not stop plaintiff attorneys from taking on these 'he said, she said' liability disputes. When it comes down to it, Americans will have to defend themselves against such accusations in court.
Mike MacGillivray (pictured), insurance broker at Shaw, Moses, Mendenhall and Associates in Pasadena, CA, said he's fielded a surge of questions from both personal and commercial clients about what to do if they've been accused of facilitating the spread of COVID-19. He told Insurance Business: "We've had lots of questions from clients about personal umbrella policies. If they already have a personal umbrella, then they're asking for a review and potentially higher limits, and if they don't already have one, they're showing interest in buying one – and it's because of the extra liability coverage it gives them.
"If someone files a lawsuit against somebody else alleging that they gave them COVID-19, that could easily become a protracted case in court. Consumers do get some personal liability insurance on their homeowners' policy or a condominium policy, but if they have a personal umbrella policy over that, then they have more layers of protection. As long as they didn't intentionally give COVID-19 to somebody else, their insurer has a duty to defend them and cover defense costs."
Read next: High risk of discrimination claims as employees return to work
The personal umbrella insurance market in the United States is very hot right now, according to MacGillivray. It was competitive prior to the public health crisis and will very likely remain so over the next few months. Some new companies have recently entered the market, which the team at Shaw, Moses, Mendenhall and Associates are actively canvassing in order to meet the rise in client demand.
"I've also had some commercial clients reaching out about this," MacGillivray added. "I insure a few big lakes, and one of the questions that has come up is: 'What happens if somebody alleges they got COVID-19 while they were out on the beach, or when they were at the beach club?' The answer to that is, depending on their policy, their liability coverage will cover them and defend them. But it's a question that clients call us about a lot.
"We're seeing swimming pools reopening in large homeowners' associations (HOAs). While they're taking precautions for COVID-19, I've still fielded numerous questions from clients in the past few weeks about: 'If someone contracts COVID-19 at our facility, are we covered?' And in most policies, especially the policies that we're providing to our clients on the liability side, the answer to that is 'yes'. Policyholders will be covered, and the insurers have a duty to defend them."
COVID-19: Business continuity and workers' compensation considerations
From an employee perspective, corporations are worried about the 'You gave me COVID-19' accusation on the workers' compensation front, MacGillivray explained. The State Compensation Insurance Fund (State Fund) - a workers' compensation insurer created as a "public enterprise fund" by the state of California – recently announced that employees who allege they contracted COVID-19 on the job will automatically receive coverage under their workers' compensation policy, without having to show proof. They're helping the business owners by not counting those coronavirus claims towards their experience modification rating, which means this coverage decision won't overly impact their premiums. In contrast, other workers' compensation carriers still place the onus on the employer to disprove the employee caught COVID-19 on the job.
MacGillivray commented: "Insurance companies are really trying hard to find that middle ground in order to help people. There's a lot of semantics behind everything in the policies and the forms and the coverage, but they're doing everything that they can to help, to make concessions and to figure out solutions that work for everybody."
What are your clients' biggest concerns amid the coronavirus pandemic? Let us know in the comments below.