Carrier appetite for Airbnbs remains low, so niche programs fill the void | Insurance Business America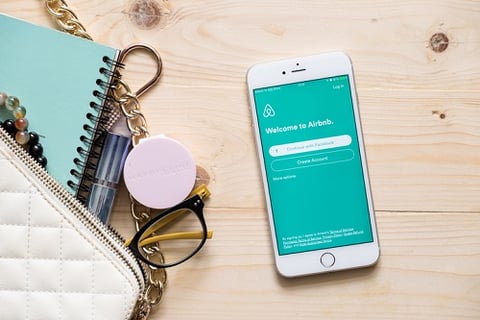 With over seven million listings worldwide between them, it's no secret that Airbnb and VRBO are serious challengers to traditional hotel chains who now have to vie with the sharing economy companies for travelers. Yet despite being around since 2008 for Airbnb and 1995 for VRBO, property owners listing their homes on these sites have risks that many carriers are still unwilling to cover, making it difficult for brokers to find coverage for their short-term rental clients.
"Insurance is traditionally really slow to adapt to new and emerging markets," said Darren Pettyjohn, who has sold insurance for multiple carriers in roles at CBIZ, Trade Risk Guaranty, and Disability Specialists Inc. before co-founding Proper Insurance. "It's very archaic and so with the growth of Airbnb and VRBO, there were gaps in traditional insurance coverage."
Using his 15 years of experience in the insurance industry, Pettyjohn developed a policy specifically designed for short-term vacation rental properties that acts as an actual business policy, similar to what a coffee shop or grocery store might have. He compared the Airbnb insurance market to another market that, a long time ago, was also up-and-coming before going mainstream.
"The exposure is unknown," he said. "Insurance companies like to make decisions based on actuaries and claims history, so you can imagine when companies first started to insure the automobile, they didn't know what to charge – do we charge $500, do we charge $1,000? They need claims history to know how much they're going to pay out in claims to then charge the appropriate premium."
The risks with short-term rentals are manyfold – first, the fact that a single family home is operating as a hotel and lacks sufficient data on how many guests are coming every year as well as the likelihood of somebody being injured and suing the owner makes the insurance market nervous.
"When you allow someone to stay at your vacation rental property, you are essentially opening yourself up to hospitality law," explained Pettyjohn, adding that Hilton hotels have smoke alarms, regular inspections, a bar to grab on to when people get in and out of shower, wide doorways, and wheelchair accessibility, among other features that bring the property up to code.
"Now that you're running a business out of your home, technically, you should be subject to the same hospitality law. When someone flies 5,000 miles from London to New York to stay in a vacation rental property, they put their head down at night to go to sleep, and they want to know that your wiring is up to code, that the plumbing is good, that there's no carbon monoxide, that the property is safe."
These types of exposures won't be addressed in a standard homeowners' policy or landlord policy, so a whole new window of insurance opens up, especially as appetite for coverage among carriers remains low.
"This is a new market and insurance companies don't like to insure things they don't understand," said Pettyjohn.
Related stories:
How to open doors to career opportunities when they're slammed in your face
'Perseverance and patience' needed to manage the rocky waves of cannabis insurance