Hawaii's insurance market enters moratorium as volcanic eruption continues | Insurance Business America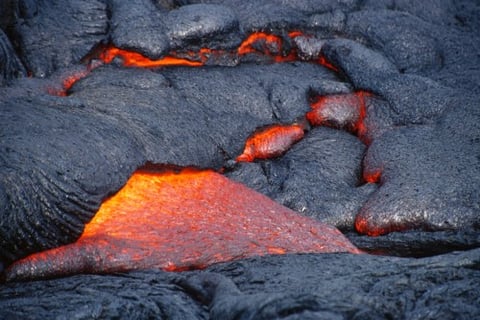 The lava flow from the volcanic eruption in Hawaii hasn't abated yet, and the Hawaii National Park Service has warned residents that more outbreaks of lava are possible in the lower east rift zone of the Kīlauea Volcano. There's more than lava to fear too: just one week ago, the volcano spewed ash 30,000 feet in the air, according to reports from Bloomberg, which made airlines keep a close watch on the situation.
While people who don't live near an active volcano might think that this is a standard occurrence for the region, Shaida Monshi, executive vice president at Brown and Riding Insurance Services who specializes in Hawaii catastrophe, earthquake, volcanic eruption, and flood, says she's seen reports that this is one of those rare 100-year events.
"The volcanic eruption occurred and doesn't seem to be slowing down," she told Insurance Business, and while there hasn't been concern about potential earthquakes or volcanic eruptions on the Big Island, she added, "Over the last couple of weeks, a number of markets have entered into moratorium, and some have even taken it across all islands for the entire state of Hawaii." Insurance carriers are not entertaining any new risks, and Monshi is currently fighting some battles in the state with renewals.
Even though most commercial insureds are not remotely close to the volcano, the threat of ash and seismic activity has become a concern. "We're having difficulty finding a replacement. The insurers that are currently on the risk are offering renewals, but if you're seeking any additional capacity, that becomes troublesome," said Monshi.
A veteran of the Hawaiian insurance market, Monshi says it's all about the natural disasters. "What's interesting about Hawaii is that they're exposed to just about every natural catastrophe – storm, hurricane, earthquake, flood, volcanic eruption – they've got it all," she explained, adding these disasters don't happen as frequently as floods in the southeast of the US or earthquakes on the west coast. Coverage on the commercial side is also both readily available and relatively competitive, in part because of a growth in the number of market participants in the last decade.
The EVP hasn't seen many commercial entities affected by the eruption, since the volcano happens to be in an area that's predominantly residential, though she has been in touch with claims adjusters in the region who have shared some on-the-ground insight.
"In terms of damage, clearly a number of homes have been directly hit by lava," she said. "A number of homes are not accessible because of road closures due to lava."
Related stories:
PCI issues storm warning to East Coast residents
As death storms strike, how can travelers avoid loss?