Wortham: The benefits of a client service-based philosophy | Insurance Business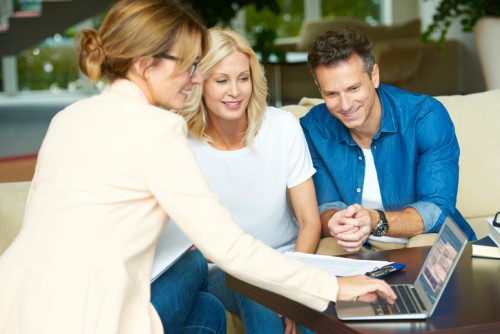 Founded in 1915, Wortham is one of the largest independent insurance brokers in Texas and one of the largest privately held insurance brokers in the nation.
Headquartered in Houston, and with offices in Austin, Dallas, Fort Worth and San Antonio, it's widely praised for being a top place to work and having a client service-based philosophy.
Insurance Business caught up with James Gleaves, managing director at Wortham, to find out more about the business.
What business lines does Wortham focus on?
We specialize in insurance brokerage, risk management services and employee benefits. Our technical and service departments each specialize in specific lines of coverage or services, as well as industry specializations. Our overall book of business is widely diversified, and we have clients in all major industries, however we've developed a very significant specialization in the energy sector and we handle the risk management needs of a very extensive energy client group.
Tell us about Wortham's client service-based philosophy.
Our client service-based philosophy is embodied by our business model that puts the owners of our firm in the front lines where they manage the day-to-day insurance needs of our clients. Also, our account service teams are distinguished by a collaborative approach that solves challenging risk-management issues with superior insurance structures. We focus on long-term relationships with our clients, and our client retention rate is among the best in the industry.
Why is Wortham rated a top place to work?
We believe that Wortham is rated as a top place to work due to a number of factors: 1) Our team approach to client service allows for our professionals to take active roles in client relationships, resulting in high job satisfaction, 2) Our work environment is very professional yet also collegial in nature, 3) We participate in a number of charitable activities that develop camaraderie, and 4) Our reputation provides for great pride in being a Wortham employee.
What is Wortham's technology strategy?
Wortham utilizes industry-leading technology to help improve and lower the overall cost of risk for our clients. We can provide clients with risk management analytics such as loss analysis, retention and financial materiality analysis, and benchmarking analysis technology to provide very useful risk management information. We support a risk management information system, and we provide web-based services for certificate management and issuance and a portal/dashboard for documents, policies, risk management information, contacts and other items the client would like to store and access.
What are Wortham's future plans?
Wortham plans to continue to grow organically and we entertain appropriate acquisition candidates from time to time.
Related stories:
It's innovate or die for insurance firms
At the forefront of change