It's innovate or die for insurance firms | Insurance Business America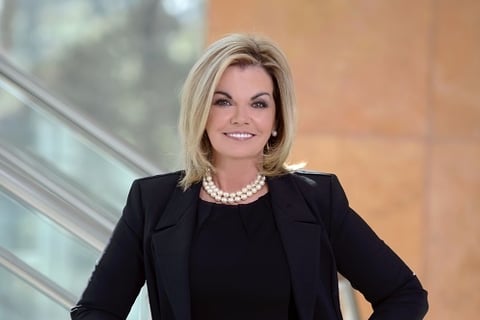 For insurance firms to retain clients, they should continue to foster engagement through employing a seamless, on-demand customer experience. As technology changes the way consumers seek services, insurance firms are challenged to adapt and innovate to ensure client retention.
For Pypestream chief customer officer Donna Peeples, technology shapes customer experience in the insurance industry. Citing a study from Gartner, Peeples stressed that by 2020, customers are expected to do 85% of their business without interacting with a human.
"When your property is hit with a natural disaster or a crazy driver runs a stop sign and smashes your car door, the very last thing you want to do is sit on hold waiting for an insurance agent, or worse, get bumped around through the ranks being forced to completely re-tell your story to each new person," she said.
Noting a separate study from Accenture, Peeples said nine in 10 customers feel badgered in such situations as they are asked to repeat their issues and incidents to several representatives.
Insurance Business had a brief chat with Peeples to get her insights on improving customer experience. In this exclusive interview, Peeples shares tips on how insurance firms can utilize mobile messaging in improving their communications lines with their clients. She also discusses the pressing challenges the industry is facing today.
Why is it important to put clients in control of their experience?
For me, the customer is the ultimate disruptor here, so it's important that we always make their needs a priority. Consumers like having the flexibility to reach companies from anywhere, anytime, and with speed to be able to quickly get resolution.
There is elegance in simplicity, fast seamless experiences are essential to increase satisfaction. Allowing customers to easily engage with insurance companies or agents and brokers through secure digital messaging across all of their devices is important because it allows people to get support and information, transact or to give feedback on their terms rather than the company's terms.
Can you give us several ways on how insurance firms can engage with customers better?
Communication. And it's really about commerce, content and care. As a business, your customers' satisfaction should be at the forefront of everything you do. The most proven way to do that is get them from the start to resolution as quickly as possible—no hold times or diversions, just straight to a resolution. Remove the friction.
Becoming an "on-demand" business allows customers to interact with insurers in a number of ways – such as collecting underwriting information, paying a premium or processing a claim -- straight from their mobile devices or online. They can communicate and transact by text, pictures and even emojis while being guided through the process by intelligent automation. But the important piece is that they can do it how and when works best for them.
How is mobile messaging going to improve the communication channels between insurance firms and their customers?
Essentially, the use of smartphones for voice has long taken a back seat to data and text. People expect what they want, the way they want it, when they want it – and are not afraid to complain on social media if they don't get it. It's no longer word of mouth, it's a world of mouth! We live in a time where customers want to be able to message brands as they would their friends, without having to deal with the traditional pitfalls of customer service. And something as simple as mobile messaging is the key to doing this. And it makes sense: with 8.3 trillion mobile messages sent in 2017, this is clearly where your customers want to be.
What do you think are the most challenging issues facing the insurance industry today?
A big issue for the insurance industry is that it has remained largely unchanged for nearly a hundred years. Inertia is easy, change is hard. Change is especially difficult for insurance companies whose core business is managing risk. Yet there is arguably now more risk in continuing to "do things the way we've always done them."
We've reached the point where we must innovate or die; and to do so must shift from a strictly rules-based approach of gradually evolving legacy systems to one where insurers and others across the service delivery chain should continuously apply real-time learning through artificial intelligence and data science. Routine tasks that required long phone calls or manually scouring policy FAQs should now be resolved more efficiently through intelligent automation. These once lumbering, legacy companies have the opportunity to leapfrog others and forego the often painful incremental change in favor of meaningful change. Think about 10x improvements versus the traditional 2x improvements - all driven by customer demand and enabled by technology.
What are your hopes for the insurance industry moving forward?
As I mentioned earlier, the customer is really the disruptor here. It's table stakes - a business imperative we must keep the focus on their needs, and make them a priority with every innovation we muster. People will likely never look forward to interacting with their insurance company – in this industry it's about utility, simplicity and accessibility.
Until now, incumbent brands have taken far too long to grasp the basics of the shift in business-to-consumer interactions. If you would have told me three years ago that insurance would be our fastest growing vertical, I would have probably laughed at you. But from where I sit now, more and more insurance companies are retooling how they think about their business processes and how best to leverage today's technology in a way that better serves their customer, while also creating efficiencies for the company. The future is now.
A word of caution: Insurance shouldn't approach this work as a project, program or initiative – instead they should think of it as fundamental shift in the way they think about how they do business day to day and more strategically over the long term. For those companies who embrace this new way of working, it's not only about surviving - it's about thriving in the on-demand economy.
Related stories:
Study reveals the key to insurance customer satisfaction
Why teaching clients about risk is key