California Department of Insurance encouraging cannabis coverage | Insurance Business America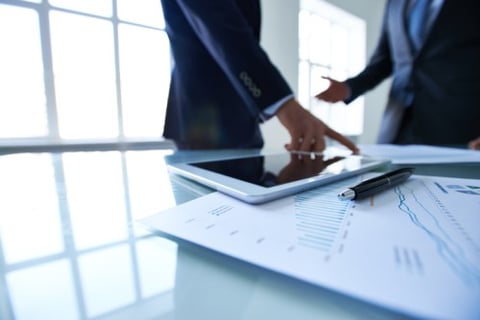 California's insurance commissioner has been keeping busy with cannabis filings this year. Dave Jones recently approved the first coverage for commercial landlords renting property to the cannabis industry and, prior to that, he approved the first admitted surety bond program in February. There's clearly appetite for covering pot businesses in the sunny state.
"The demand to write, I would say, is increasing. We have more insurers that reach out to us to ask questions about what to do to file," said Camille Dixon, state-wide program manager and public affairs director for the California Department of Insurance, and a speaker at the Cannabis Cover event – a multi-city masterclass in May with upcoming stops in Los Angeles and Las Vegas.
"I don't think it's going to be an overnight process where everybody suddenly decides they want to start writing and they file with us, but I definitely think that we're a lot further along than we have been had we not encouraged these admitted carriers to write products."
The department has also taken on the task of teaching people about the plant and its unique insurance requirements.
"Last year, we took insurance companies on private tours to retail operations of cannabis businesses to give them an idea of what the businesses look like," said Dixon, describing the diversity of these retail operations, which also had cultivation and manufacturing sites. In October, the department also held a first-in-the-nation public hearing regarding cannabis and insurance that featured two panels – one with insurance experts and the other with cannabis industry experts.
"We're encouraging the admitted carriers that are interested in writing insurance to file with us. The commissioner has said that he's going to be very generous with the rate and he'll expedite the filings," the program manager told Insurance Business.
Dixon also has a few words of wisdom for insurance professionals hoping to dip a toe into the emerging field of cannabis coverage.
"It's important to have a good relationship with the client. Understand what their needs are so that you can figure out what it is they need insurance-wise," she said, adding that people need to pay attention in this ever-changing landscape.
"You have to continue to understand what's going on in the industry because not only is it changing rapidly in California, it's changing rapidly in the nation and in the world."
Camille Dixon will be making the opening remarks, and speaking on a panel about cannabis and commercial insurance at the Cannabis Cover event being held on May 15 and 31 in Las Vegas and Los Angeles. Click here for more details and to register.
Related stories:
'Shades of gray' in cannabis law means insurers need to step carefully
Never-before-seen cannabis policy filed by national advisory organization