Never-before-seen cannabis policy filed by national advisory organization | Insurance Business America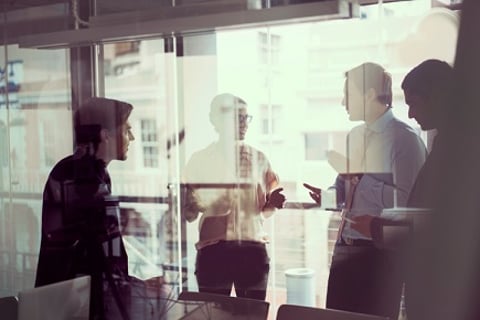 There likely isn't a better time, culturally speaking, to file a commercial cannabis policy than April 20. That's exactly when the American Association of Insurance Services (AAIS) announced the filing of the "first-of-its-kind" cannabis business owners' policy in California.
"The new CannaBOP Program from AAIS is designed for cannabis dispensaries, storage facilities, processors, manufacturers, distributors, and other cannabis-related businesses operating in the state of California," according to a release from the national not-for-profit insurance advisory organization.
Yet, there are still few admitted programs on the market in the US for insuring commercial cannabis. The Golden Bear filing in California and a surety bond that was approved in the state are two others, said Karen Landrum, consulting actuary, at Merlinos & Associates, who will be speaking at the upcoming Cannabis Cover event – a multi-city masterclass in May with stops in Denver, Los Angeles and Las Vegas.
With so little claims data available, insurance professionals are still figuring out what to expect from the sector.
"There's usually not claims-specific information on most coverages," said Landrum. "What most people would usually do is go out and look at what other people's rates and loss costs are, and then make some extrapolations from that information."
The tobacco and liquor industries can offer insurers some guidance for what to expect, at least from the perspective of regulations, though Landrum cautioned that there aren't a lot of direct correlations between cannabis and other substances – a question that will be up for discussion at the masterclass.
"There are a bunch of different regulations that are involved in both of those industries that definitely affect the exposure of those two different industries," explained Landrum. "They can develop an understanding of how an operation is run in general and how the states are enforcing compliance of their own regulations to those particular industries."
Warehouses are another type of business that can also offer insight into cannabis coverage, as can other retail establishments.
"You go out and you look at the general market, what's available and try to pick up the similarities, understand the differences, and make adjustments," said the consulting actuary.
When writing cannabis-related risks, the little data that exists right now means it could be hard to predict where claims will come from and how to write certain exclusions or limitations around particular issues, though Landrum added that this is similar to a start-up company in general. Nonetheless, she believes that there's nothing to be afraid of in insuring marijuana businesses.
"I don't really think that it's that big of an unknown. There's a lot of other industries that have done similar things. There's a lot of other exposures that are already similar and have these particular concerns. Obviously, what makes it incredibly unique is the federal law, the federal status, but beyond that, it's not something that can't be overcome when you have the right people in place and the knowledge base that you need to be able to get over those hurdles."
Karen Landrum will be speaking about rating cannabis risk and addressing unknown exposures at the Cannabis Cover event being held on May 3, 15 and 31 in Denver, Las Vegas and Los Angeles. Click here for more details and to register.
Related stories: