Competition in the cannabis market heats up as legalization talk sweeps the nation | Insurance Business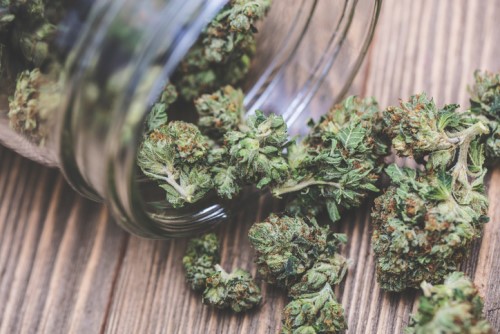 The marijuana legalization train has left the station and is making its way across the US as more states begin seriously considering jumping onboard, with New York, New Jersey, Pennsylvania, Illinois, and Florida being the ones to watch. The emerging recreational pot market is a potential boon for insurers as well, though insurance professionals in this space have to consider the specialized risks and coverages associated with the cannabis business.
"The most common way to [ensure] that clients are protected is to make sure that they're disclosing all of their operations to their insurance agent, and making sure that they're reviewing all the terms and exclusions of any quotes that they're looking at," said John Deneen, underwriter at Burns & Wilcox and a speaker at Cannabis Cover Masterclass Denver in March 2019. "It seems to come up very, very frequently where certain operations or exposures are excluded from coverage and either the retail agent or the client themselves didn't review the quote, so they'll realize months or years later that they never had coverage that they thought they did, just because they didn't look at the exclusions."
One common exposure occurs in the business relationship between a grower or manufacturer, and dispensaries carrying their products that are increasingly requiring to be named as an additional insured on the policy.
"If there's a product liability claim that results from your product that they've sold, then your policy would pick up the coverage there," said Deneen, adding that a lot of suppliers weren't previously carrying product liability coverage because they were assuming that the dispensary selling the product would be the one that the product liability claim is going to come back on. "In reality, anyone who touched the product will get named in a lawsuit, and seed-to-sale tracking that's in place in most states will allow a lawyer or anyone investigating a claim to track exactly where that product originated."
D&O and E&O policies are meanwhile evolving to address the managerial risks of those involved in the cannabis industry, demonstrating the rapid pace at which this insurance segment is blooming.
When it comes to D&O, "Generally, it was really one of the last lines of the coverage that carriers have been willing to step into on the cannabis side," said Deneen, because of concerns around regulatory issues and mismanagement that are amplified when businesses have to navigate a complex legal environment. Nonetheless, he added that, "The fact that there are a couple of carriers that are willing to offer that coverage is a step in the right direction."
On the E&O side, Deneen told Insurance Business, "There's been recognition that a simple product liability policy isn't necessarily going to cover a claim if the allegation is that the dispensary failed to warn the customer about the potential side effects of a product, or that they didn't label it correctly."
Business owners are thus waking up to the fact that product liability insurance might not apply in certain situations, such as if an employee or budtender isn't giving proper advice to customers on how products should be used, which could result in a bodily injury claim.
"E&O coverage is really designed to fill that gap," said Deneen.
Carriers playing in the cannabis insurance space are also now turning over a new leaf in their pricing and product offerings to stay ahead of the competition in this burgeoning marketplace.
"What we're seeing is carriers getting more competitive in their pricing and broader in terms of their exclusions, so the same carrier that might have written a product liability policy with a problematic exclusion last year, they've recognized that this a competitive marketplace so they're giving broader coverage than they have in the past," said Deneen. Because of these developments, he recommends that brokers and agents with commercial cannabis clients get ongoing education and maintain close contact with insurance providers.
"If you're not staying in contact and routinely checking in with all the carriers that are writing this space, they may make changes without you ever being aware," he explained.
Take a deeper dive into this issue at Cannabis Cover Masterclass Denver.