Hemp market in the US 'set to explode' with passing of Farm Bill | Insurance Business America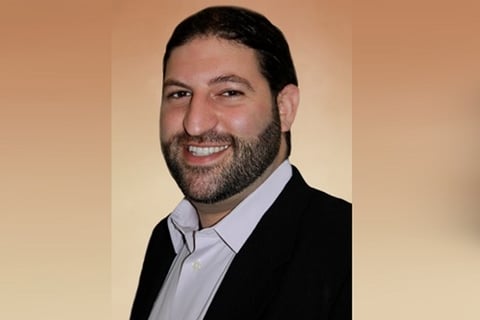 As the cannabis market evolves with more states looking to legalize recreational marijuana, hemp, which is a derivation of the cannabis plant, is likewise gaining a foothold in the United States.
"The hemp market is slowly growing. It's been in a bit of a gray area for a while and is now set to, I would say, explode in the US, with the passing of the new Farm Bill that has legalized hemp production across the US," said Jacob Policzer (pictured), director of science and strategy at the Cannabis Conservancy, and a speaker at Cannabis Cover Masterclass Denver in March. "We're seeing a lot of hemp development in traditionally tobacco areas, so the southeast of the US, for both the hemp fiber and CBD production."
For those who are new to the cannabis space, hemp is part of the same plant as marijuana, but it doesn't have the same impairing characteristics. That means the rules of the game when it comes to taking hemp products to market are also different.
"The one biggest difference is that you don't need as much licensing and oversight as you would if you're in the cannabis market," said Policzer. "For the hemp market now with the new Farm Bill, it seems as though you can grow hemp a lot more easily as just another agricultural product, but with that, there are issues with the location of hemp farms, and the possibility of cross-pollination and having hemp farms with male plants potentially pollinating [and] contaminating cannabis farms in the area."
The rising popularity of hemp, and specifically cannabidiol (CBD), in the world of cosmetics as well as nutraceuticals is meanwhile bringing unique risks to the table, specifically when it comes to product liability protection as well as crop insurance to protect against critical crop loss.
With this market set to take off, insurance professionals should get all the education they can right now about the risks facing companies active in the hemp space, which they can do at the Cannabis Cover Masterclass.
"The CBD hemp market is going to be one of the fastest growing markets out there, in line with [or] probably having greater expansion or growth than the cannabis industry at this time, so I think one key takeaway is that there are going to be a lot of clients looking for insurance," explained Policzer. "It's definitely an area of growth for brokers and insurers, so [they have] to understand the needs of the clients."
Take a deeper dive into this issue at Cannabis Cover Masterclass Denver.